We told you a couple days ago that the official Facebook for iOS app was updated with Chat Head functionality that allowed you to essentially message your friends without leaving the current page you were viewing through the Facebook app. This feature was already present in Facebook Home and was initially where it stemmed from.
With Facebook Home Chat Heads actually work with both SMS and Facebook Messages, but obviously in the case of iOS, these Chat Heads are limited to Facebook Messages and only while you are using the actual Facebook app.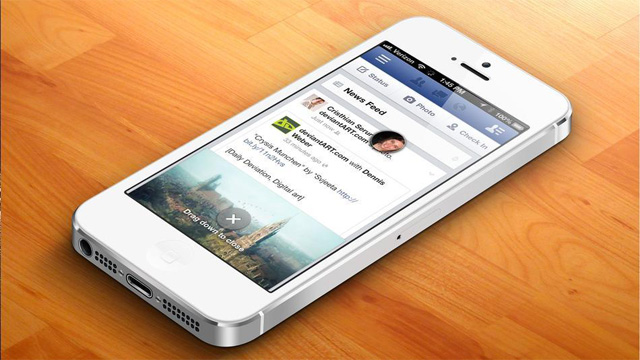 This hasn't stop the bright mind of Adam Bell, who is known for Cydia tweaks like Stride, from bringing Chat Head functionality system wide though. The Verge were the first one to get the scoop and they have mentioned that Bell is working on a tweak that lets Chat Heads run on top of iOS, just as they do on Android. Apparently Bell was able to get a chopped together version working in a matter of hours by stripping the Chat Heads away from the Facebook app and manipulating the way iOS handles different views to keep your friends' faces always on top. Check out the video demonstration below…
Right now Bell's version of Chat Heads system wide for iOS has bugs, but will actually be released in a few days through Cydia in the form of a free tweak. It will not support SMS integration at first, but this is definitely possible at a later time. We will keep you guys updated on that.
In the mean time, if you don't have Chat Heads enabled through the Facebook app right now you can actually get them with a hack discovered by iPhone Hacks. Facebook noted in the release notes of their 6.0 update that Chat Heads would be coming to everyone in the coming weeks, so although some people already have this functionality (including myself), there are others that have been left in the dark.
You can enabled Chat Heads by checking an entry for "messenger_chat_heads_ios" in com.facebook.Facebook.plist located in the Facebook/Library/Preferences/ folder. If you have iFile installed and a Jailbroken device you can simply follow the instructions below…
Open iFile and head to the Facebook app folder in /var/mobile/Applications. (If you see weird strings as folders, you should enable Show Application Names from iFile's Settings.)
Open com.facebook.Facebook.plist located in Library/Preferences with the "Property List Viewer"
Navigate to ProjectGating > Cache and flip the "messenger_chat_heads_ios" switch to the "On" state.
For those of you who don't see the option then…
Hit the "+" button at the bottom, enter "messenger_chat_heads_ios" in the name, and select Boolean as the type and tap create.
You'll see the field now with a switch to its right, flip it to the "On" state.
Force quite the Facebook app, and reopen. You should now have access to Chat Heads.
If you don't have iFile or a Jailbroken device then you can copy the plist file to your Mac or Windows computer using a tool like iFunBox and then edit it using a text editor program.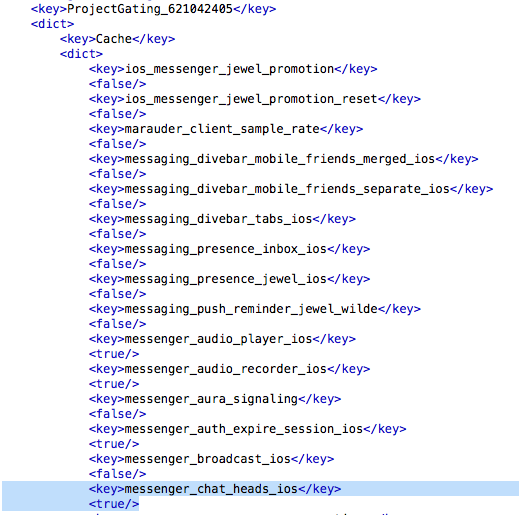 When you have edited the file as shown in the image above, transfer it back to your iOS device and respring. That's it. You now have Chat Head functionality within the Facebook app for iOS and you will not be able to wait for Bell's upcoming Cydia tweak!