Guess what Apple, it's not always 73°. Have you ever wished that your iDevice's weather icon would be real-time like your Calendar app? Well with the WeatherIcon tweak, it can. This Cydia tweak brings a bunch of style to your stock Weather application.
WeatherIcon is one of those tweaks that is just perfect. It adds the real-time temperature right to the icon, and changes according to the actual weather! Currently, it is night time, cloudy, 38°, and I know this because of WeatherIcon. My weather icon is a dark indigo to portray the night, with a cloud and beneath reads the temperature. This is probably one of the greatest tweaks in Cydia. To add to it's awesomeness, you can even have the temperature and weather icon displayed in the status bar. What's even better is that this tweak is completely free! What else could be better? Tweaks like this is the exact reason why I jailbroke my iPhone.
Update #1: WeatherIcon 6 Updated For iOS 6
WeatherIcon is a tweak that many have used and I have since my very own 3GS. dba technologies has updated the new tweak and it is now called WeatherIcon 6, which is available in Cydia's ModMyi repository for free.
If you haven't noticed, the stock Weather application only display's 73 degree's and Sunny. WeatherIcon is a tweak which purpose is to show the actual temperature of the users location they have set. The tweak also shows other types of weather conditions example; rain, snow, cloudy, sunny and others displayed right on the icon depending on the actual weather location of the user.
WeatherIcon also has its own preference pane in Settings app/Notifications/Weather Widget. This allows users to choose other third-party Weather applications instead of the stock Apple Weather app. In addition, the tweak also gives the user the option to show the weather or temperature in the Status Bar as well; However it's not working for the time being, because the developer says there needs to be an update to libstatusbar which should be coming soon.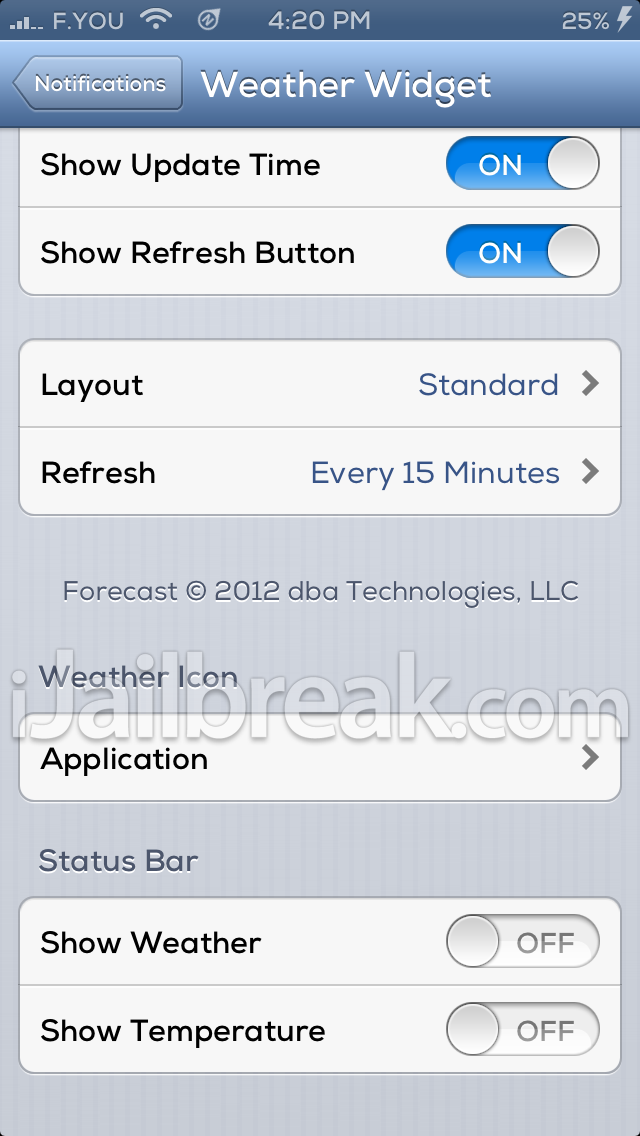 Let me know what you think of the tweak and remember it's now iOS 6 compatible. Don't forget to check out our video walkthrough below…
Thientam Bach also updated the ayecon WeatherIcon theme which can be found in Cydia as well. I am currently using the old icon images (retro version). Users can find the old images after installing ayecon WeatherIcon in this directory:
var/stash/Themes/ayecon WeatherIcon.theme/Bundles/com.apple.springboard
The old images have "(retro)" at the end of the image names. Users can then replace the images found in the WeatherIcon theme in /Bundles/com.ashman.WeatherIcon with the (retro) ones as needed. Don't forget to keep the new ones in that directory, by either moving them or re-naming them (there only two images and they are called night@2x.png and day@2x.png).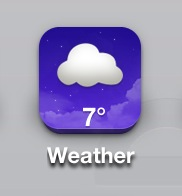 Here is a picture of the new ayecon WeatherIcon image above.