A new update for Cydia Substrate, the stuff that makes Cydia work, has been released by Saurik. This update is aimed specifically at the developers of jailbreak tweaks as it brings many improvements that can be used to make tweaks work flawlessly.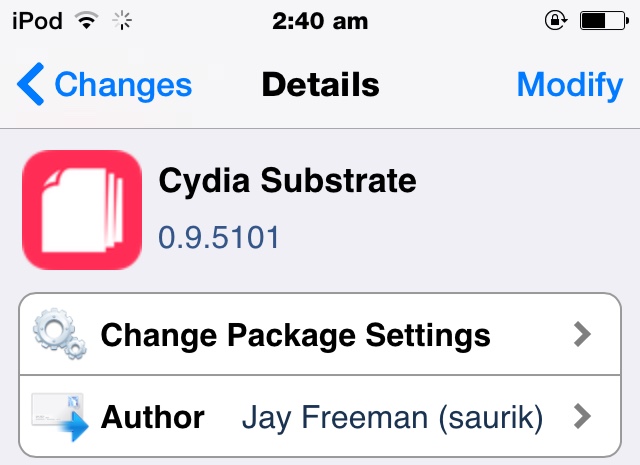 Two updates were seeded earlier today, the first one (0.9.5100) bringing improvements such as more arm64 instructions, shorter armv7 functions and other developer oriented features. The second update (0.9.5101) fixed an issue with the first one wherein two tweaks wouldn't work together. Here's the full changelog;
Cydia Substrate 0.9.5101

Fixes an incompatibility introduced in 0.9.5100 with some combinations of extensions (the most common conflict was having both CC Settings and GroovyLock).

Cydia Substrate 0.9.5100

Includes features requested by developers, so their extensions may require this update: it can inject into more iOS 8 daemons, find more private symbols, move more arm64 instructions, and hook even shorter armv7 functions.
If you're a jailbreak developer, you probably know how to upgrade. Regular users should also update as it's better to stay on the latest version of tools. Saurik recently stated that the iOS 8 jailbreak and Cydia are quite stable, so you shouldn't have any problems with this update. To upgrade to Cydia Substrate 0.9.5101, open Cydia, tap on Refresh and go to the Changes tab, where you should find the latest version.