Have you ever sent a message and then regretted sending it? Or called someone by mistake, sent a voice message on WhatsApp etc. This happens to all of us, we hit the send button or place a call by mistake or when you don't want to. A new Cydia tweak called Confirm2Proceed promises to fix this problem.
Confirm2Proceed is a new tweak that shows an alert when you're about to send a message or place a call, letting you think twice before you do so. It doesn't work with all the apps as of now, but support for more apps would be added in future updates. As of now, this tweak will work with Messages, WhatsApp, Viber, Phone, Mail and Instagram.
When you're about to send a message on the Messages app, an UIAlert will popup asking for confirmation. It also works on WhatsApp and Viber, as many send voice recordings or place calls by mistake with these apps. Thanks to this tweak, that won't happen again. With Instagram, the tweak will confirm when you like a picture.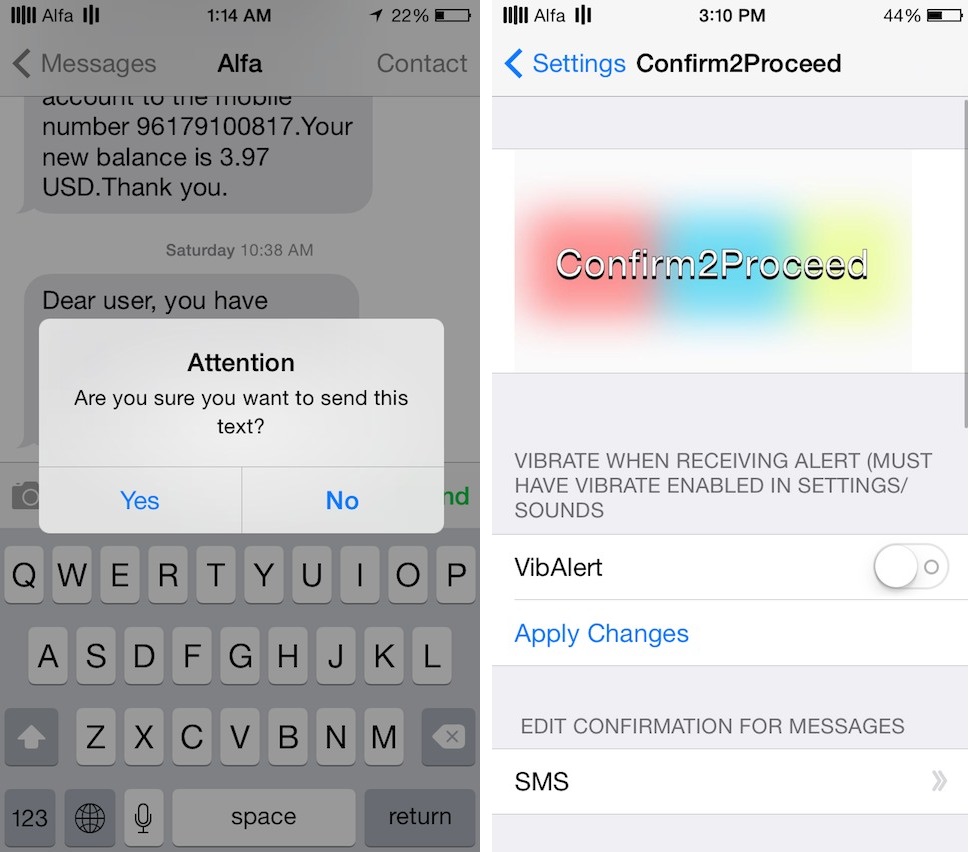 There's a price for the ability to not make mistakes though. Confirm2Proceed is available in the BigBoss repo for $0.99, which isn't a lot as this will save you from getting embarrassed or feeling awkward at times.
Check this tweak out and let us know if you found it useful.