The iOS interface for the iPhone, iPad, and iPod touch isn't bad for most uses. It's clean and neglected buttons are scarce. But when you run into a task that wasn't anticipated by Apple, the elegant simplicity of iOS's design can become a chore. One example of this is when you need to delete a lot of files. There's no shift-select option by default. Each item needs to be tapped on individually before it can be deleted, even in edit mode.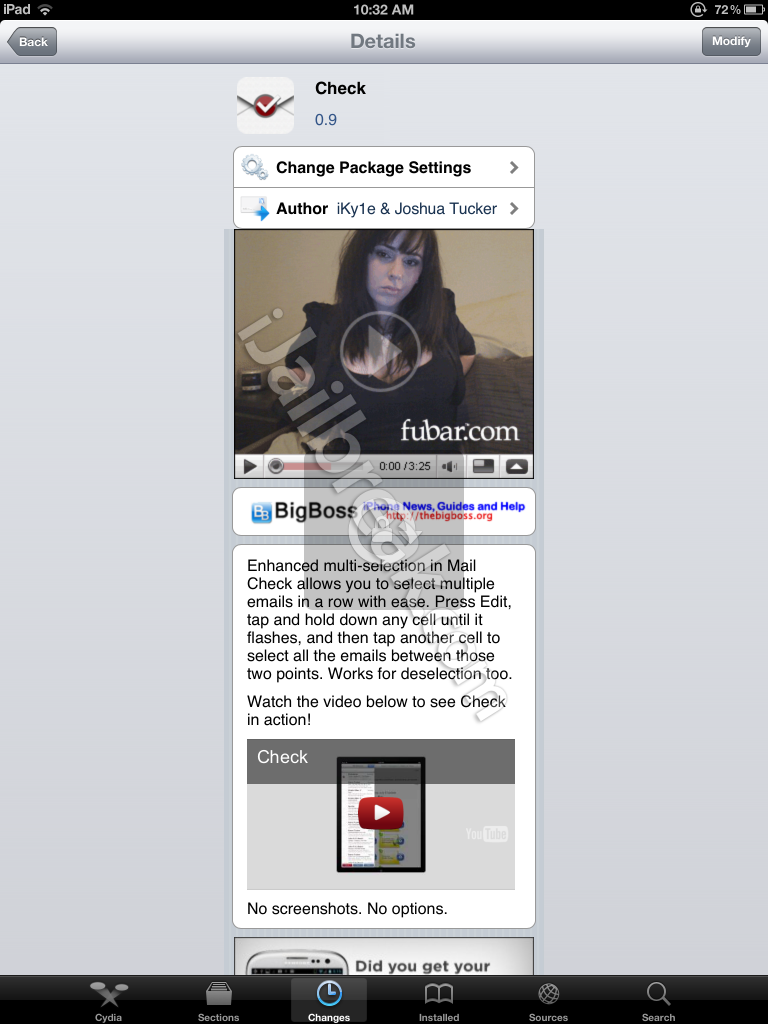 Check is an implementation of multi-selection where you will need it most: your emails. In edit mode, Check enables a gesture where hold your finger on an email. When you let go, the check mark flashes on and off. Tap on any other item on the list and that item and everything in between will also be selected. The tweak also works for deselection.
Overall, Check is a solid tweak. There is a quirk in Check where the flashing occurs, not when you're pressing on an email but after you release your finger. This means you can't be sure if you've tapped the item long enough for the multiselection until after you've let go.
The biggest complaint I have with Check is also my biggest complement: Check only works in mail. Granted, Mail is the application where it is expected to delete many files in daily use. If you can only choose one compatible app then mail's not a bad move, but I would like to see this tweak anywhere I can spot an edit button.
Check is a free tweak and is available on Cydia in the BigBoss repository. We were able to test Check with the iPad and iPhone versions of mail, and both worked.
Would you like to see a better handling of multi-selection in iOS? Share your thoughts in the comments section below.