With the CallReminders Cydia tweak you can extend the functionality of the Reminders app to include the ability to easily call a contact. Essentially how CallReminders works is when you place a contact name in quotation marks, or other symbols according to your settings, upon tapping the Reminders entry a dialog box will appear confirming whether or not you wan to call the contact and at what number.
This is extremely useful if you make a lot of Reminders to call people as you won't manually have to dial the number each time.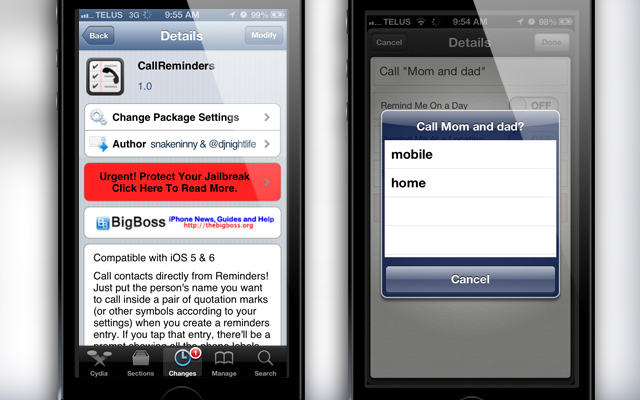 There is a preferences panel for CallReminders that can be found in the Settings app. The preference relates to what I previously talked about when it comes to being able to change the symbol for stating the contact name to make the call shortcut active. By default it is quotation marks, but you can change this to another symbol if you find it makes more sense for you.
I played around with CallReminders for a bit this morning and can confirm it works as advertised! If you are interested in the tweak you can find it in the BigBoss repo for free. Let us know what you think of the tweak in the comments section below.