You probably wouldn't of even thought about modifying the Panorama button, but in case the idea now intrigues you will be glad to know a developer has created a tweak to do just this. Better Pano Button is a Cydia tweak that was released recently that will allow you to change the Panorama button from grey to blue.
The developer of this tweak says this tweak is for minimalists, but in my opinion the stock grey Panorama button looks more minimalistic. The blue button definitely makes it stand out, but just doesn't fit well with the Panorama UI. If you would rather have a blue Panorama button however, then by all means check out the tweak. It is available in the BigBoss repo for free.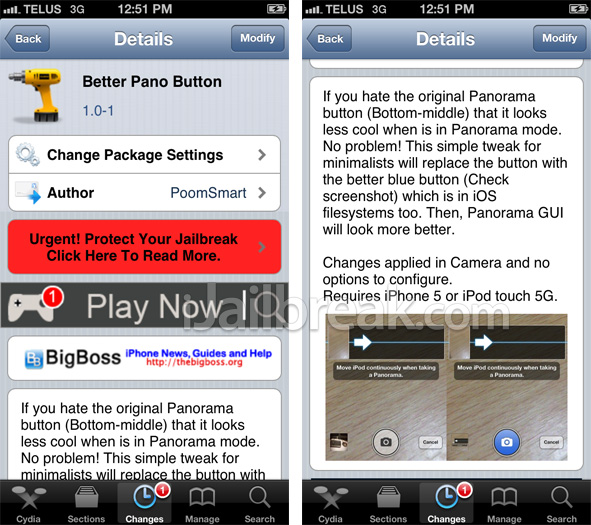 Don't forget to also check out my video walkthrough of it below and let us know what you think of the tweak in the comments section below.