Now that you've successfully jailbroken your iPhone 5, iPad Mini or other device running on iOS 6.1, it's time to install some cool and useful tweaks. If you haven't, you can refer to our guides and get it over with. Here's a new tweak that lets you hide the battery percentage, and reveal it only when you want to.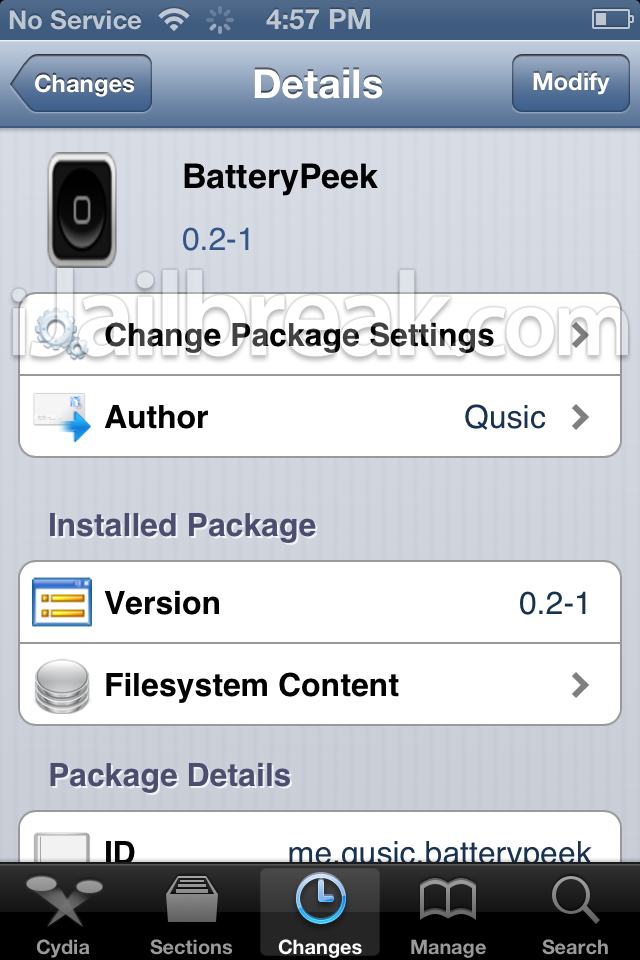 If the simple battery icon isn't good enough for you, then you probably want to keep checking the battery percentage. Showing the battery percentage takes up more space on the status bar. With BatteryPeek, a new Cydia tweak, you can hide the battery percentage when not required. Whenever you do want to know the percentage of charge remaining, you can simply use an assigned Activator function to reveal it. For example, I've set Double Tap on the status bar to reveal the battery percentage. You can choose from plenty of other Activator functions as well though.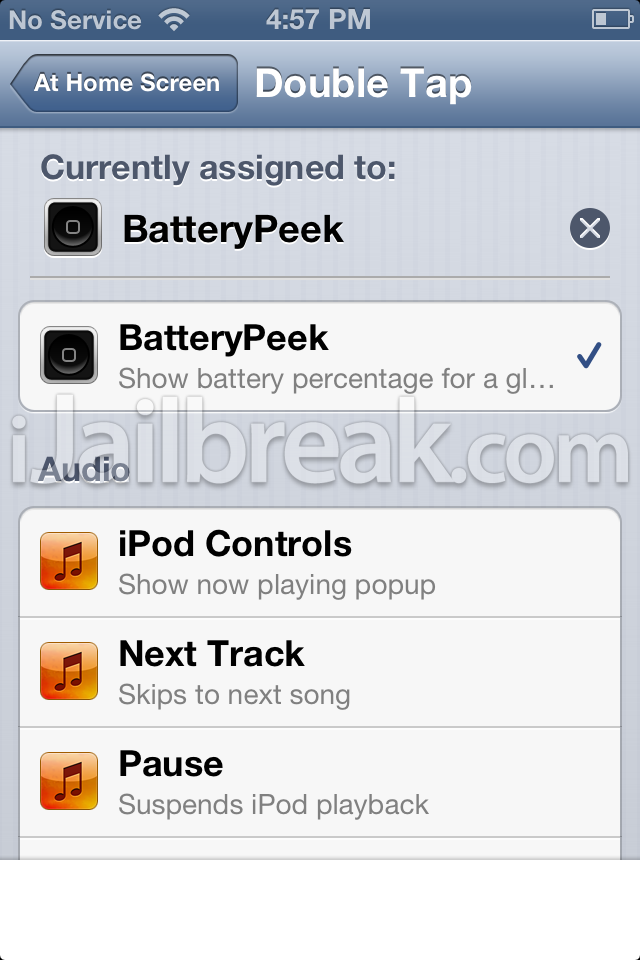 Once you've installed the tweak, head on over to Settings > Activator and then choose a function. It's as simple as that. There are no other options to be configured. Just a simple Respring and you're ready to go.

It's a really simple tweak that can come in very handy. If you don't want a cluttered status bar, this tweak can help in keeping it minimalistic. And yes, BatteryPeek is super compatible with iOS 6.x. You can download it for free from the BigBoss repo. Try it out and let us know what you think of it.