It isn't very often you get a Cydia tweak like Ayra that touches down into Cydia, but when you do you certainly can't ignore it! The Ayra Cydia tweak is the best and fastest way to read, manage and access notifications and toggles right from your lockscreen. You simply swipe down (like you are bringing down the Notification Center) and an all-new beautiful view with your notifications and toggles will appear.
Ayra doesn't just add an extremely useful toggles and notifications view though, it also redesigns the lockscreen to feature a transparent slide to unlock bar, transparent notification windows and reduces a lot of the clutter to make it resemble the iOS 7 lockscreen in a way.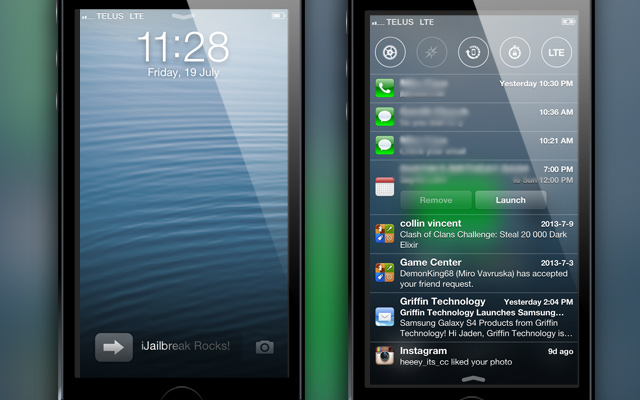 The notifications that are accessible from the new pulldown view you can tap to interact with individual notifications (brining up a view and remove option) and still slide to reply like default. As for the toggles there is 16 in total and the order can be configured from the Settings app. Besides the ability to change the order of the toggles there is no other additional preferences besides a killswitch.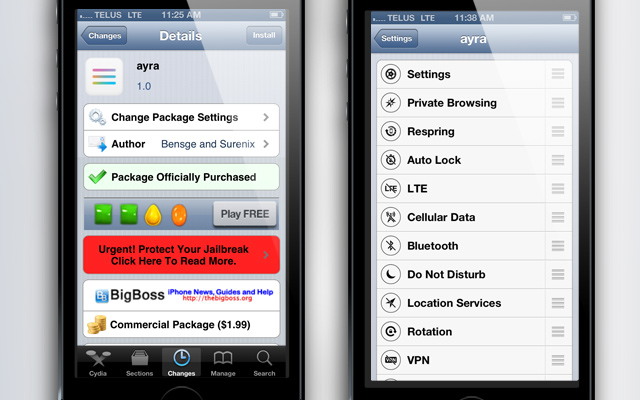 As Ayra's developer notes "with the new lockscreen, access to a new notification system and toggles, your experience with your lockscreen will never be the same."
If you are interested in Ayra you can find it on the BigBoss repo for a price of $1.99. It is worth noting that it is only compatible with iOS 6 and above and not the iPad. Let us know your thoughts about the tweak in the comments section below.