Do you like the idea of having a password on your iPhone but find entering the password a bit silly when it's sitting safely inside your house? AutoProtect has a clever method of determining whether or not your phone is on your property, the idea is you set the program to your home's WiFi Network. When your phone's on your home WiFi, just slide to unlock. When your phone is out of range, it will ask for a password.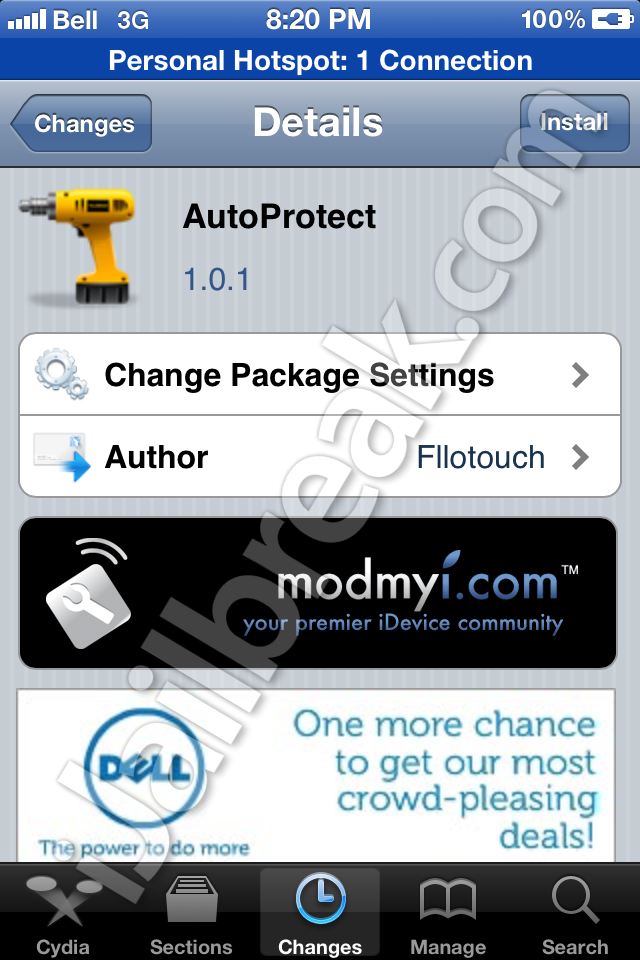 AutoProtect's easy enough to use, although it requires manually entering your network's name, which can be annoying if you picked a long router name (or problematic if the name is something common like Linksys). The clever thing about AutoProtect is that it doesn't rely on battery-guzzling services like GPS; instead it uses a service which most iPhone users have active at home anyway.
I would like to see the developers add profiles for multiple "home" networks, for people who have access to WiFi at work and other locations where an iPhone thief is not likely to remain. This would help minimize the number of needless password unlocks.
AutoProtect is FREE system tweak for iOS devices. It can be found in Cydia under the ModMyi repository, and does not install a SpringBoard icon. To activate AutoProtect, go into Settings, and AutoProtect should be sorted in with the other Cydia apps,
Would AutoProtect encourage you to use a lengthier password when away from your house? Let us know in the comments section below.