Ask Assistant is a Cydia tweak that was released a few days ago that most of you probably just brushed by, but it is actually a more useful tweak than you think! Essentially what this tweak does is allow you to setup pre-defined questions that you can ask Siri when you perform an Activator action on your iPhone, iPod Touch or iPad.
This is great for very common queries that you may not want to speak consistently, like "what is the weather like?" or "post to Facebook." When you install the Ask Assistant Cydia tweak you will need to first go into the Settings app and find the Ask Assistant Tab. From here you can set up to 5 questions that you can setup with pre-defined Activator actions. In my case I setup:
What's the weather like tomorrow?
Make a Facebook Status.
Once you have created enough questions, head on over to the Activator tab in the Settings app and find an Activator action to use for one of the questions you just wrote previously. Now when you perform the action Siri will be initiated and will automatically answer the pre-set Ask Assistant question.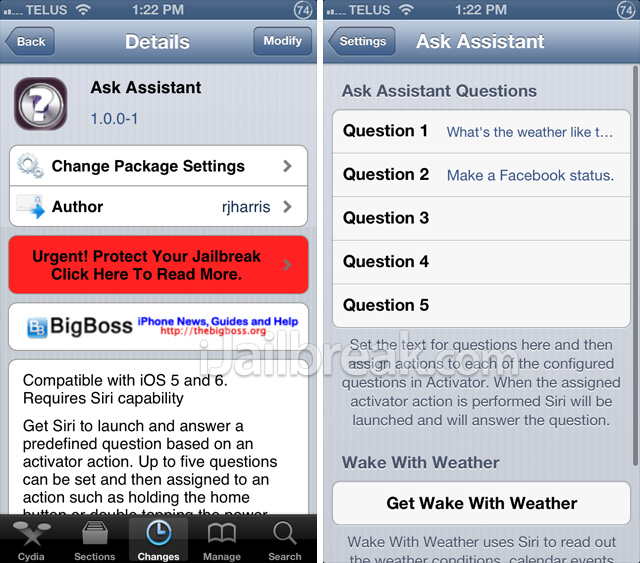 Ask Assistant is a neat tweak that won't be for everyone, but does have some potential to be very useful. You can find it in the BigBoss repo for free. Make sure you guys check out my video review of the tweak below…