Apple has used a 3D Touch display for the new iPhone 6s and iPhone 6s Plus that allows for a new way to interact with apps, Settings etc. Force Touch, as Apple calls it, gives you easy shortcuts such as the ability to take a Selfie just by applying a little pressure on the Camera app.
There are some limitations though. Not all apps have shortcuts and to launch an app from within a folder, you'll need to open the folder and then use Force Touch to see what shortcuts the app has to offer.
Thanks to a new jailbreak tweak, you can now use Force Touch on your iPhone 6s or 6s Plus to launch apps from folders. Obviously, you're going to need a jailbroken device to do install the tweak.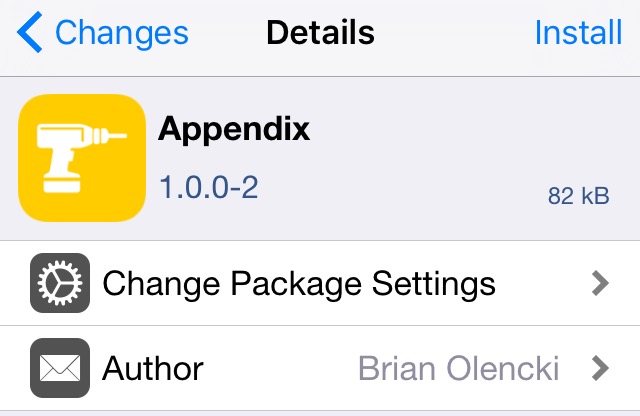 The tweak is called Appendix and it allows you to use Force Touch to open apps that are inside a folder. It's an install and go tweak, which means, there are no options to configure and the tweak works right after installation and respring.
On devices without a 3D Touch display, you can use tweaks such as revealMenu or Forcy to replicate that feature. You're going to need an iOS device that supports iOS 9 to install these tweaks. Once you've got that sorted, follow our how to jailbreak iOS 9 guide, you can install and try out Appendix.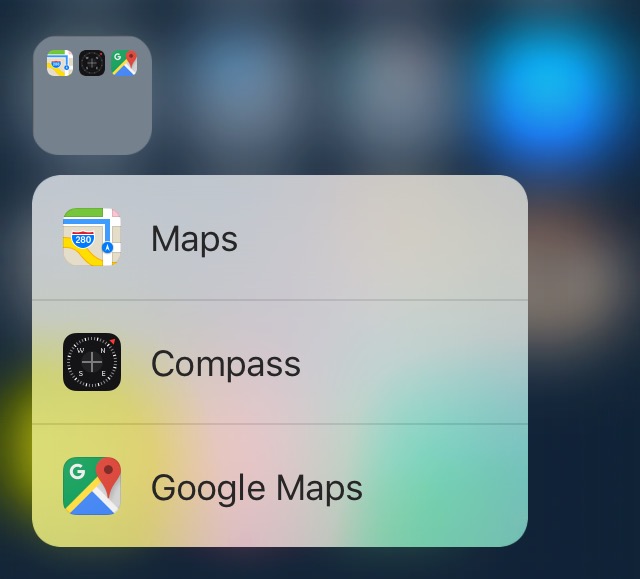 As of now, the developer has only limited the number of accessible apps in a folder to 4. This means, that if you have more than 4 apps in a folder, you can only view the first 4 by using Force Touch on the folder. Apart from that limitation, the tweak works as described.
Appendix is available for free in the BigBoss repo. A useful tweak if you ask us, as it lets you have easy access to apps within folders. No need to open the folder. Try it out and let us know what you think of this tweak. Also, does it bother you that only the first 4 apps can be launched using the tweak?