Apple's iOS 4 hasn't been released yet, but some folks, besides developers, have been able to get their hands on it. The biggest new feature in iOS 4 is probably the multitasking. It is great to finally have this feature natively, on the iPhone, but it is not perfect.
The UI for Apple's multitasking is pretty cool. You double tap the home button, and your "task switcher" pops up from the bottom of the screen. There is one annoying thing about the task switcher, though. When you open an app, the icon is automatically placed in the task switcher, whether it supports multitasking or not, so you end up with a bunch of unwanted icons in there. This can make it tough to manage your apps that are actually running in the background.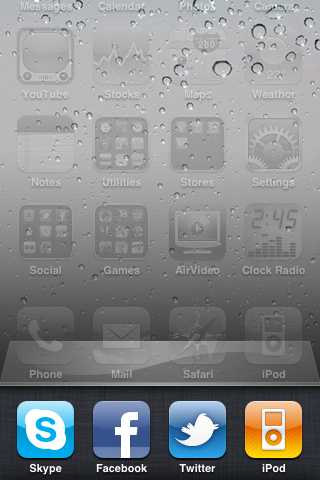 If you have jailbroken your iPhone on iOS 4, there is a solution for this. A new tweak just released in Cydia keeps your task switcher clear, by getting rid of all the icons that aren't actually running apps, via multitasking. This is more how Circuitous or Proswticher works with Backgrounder, on jailbroken iDevices. It is a free download in Cydia.