A while back, we heard that developer, chpwn, was working on a new tweak that would bring Twitter's (Tweetie) "pull down to refresh" feature to many other apps, including Mail. He eventually abandoned the project, as there were just too many apps to add support for this feature. The way the tweak is implemented, he would have to add every app, individually. Instead, he open sourced the code, so that anyone who wanted this feature could just develop it for what ever app they wanted.
Now, a developer only known as "xh", has taken the matter into his own hands and has released "Pull to Refresh for Mail". Just as the name suggests, this tweak adds the "pull down to refresh" feature to the native Mail app of your iDevice. It is compatible with all firmwares iOS 3.0 and newer. You must have mobile substrate installed, for this to work.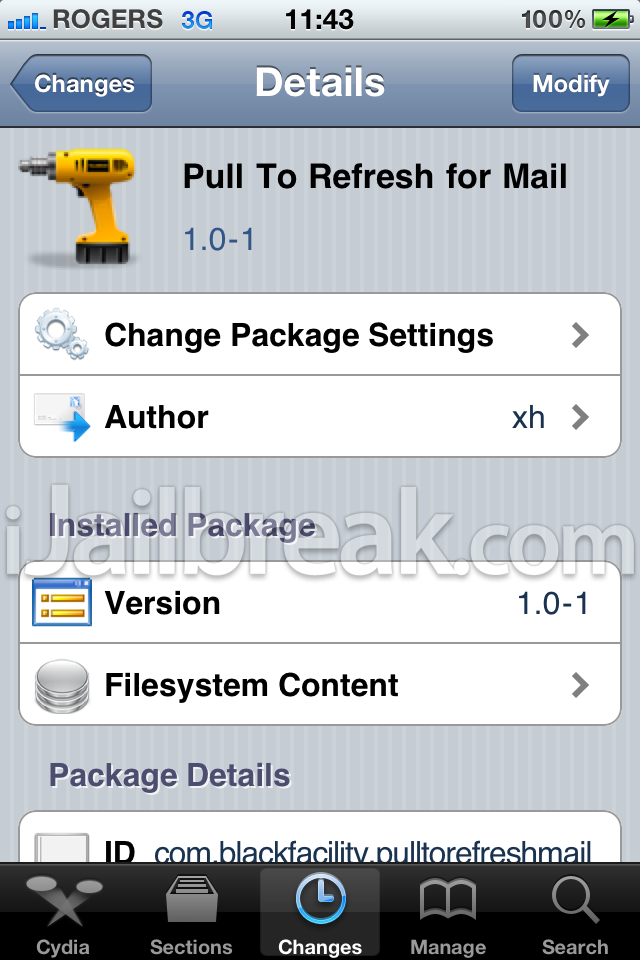 Just like the official Twitter app, you just pull you mail list down, past the search bar, then release to refresh your inbox.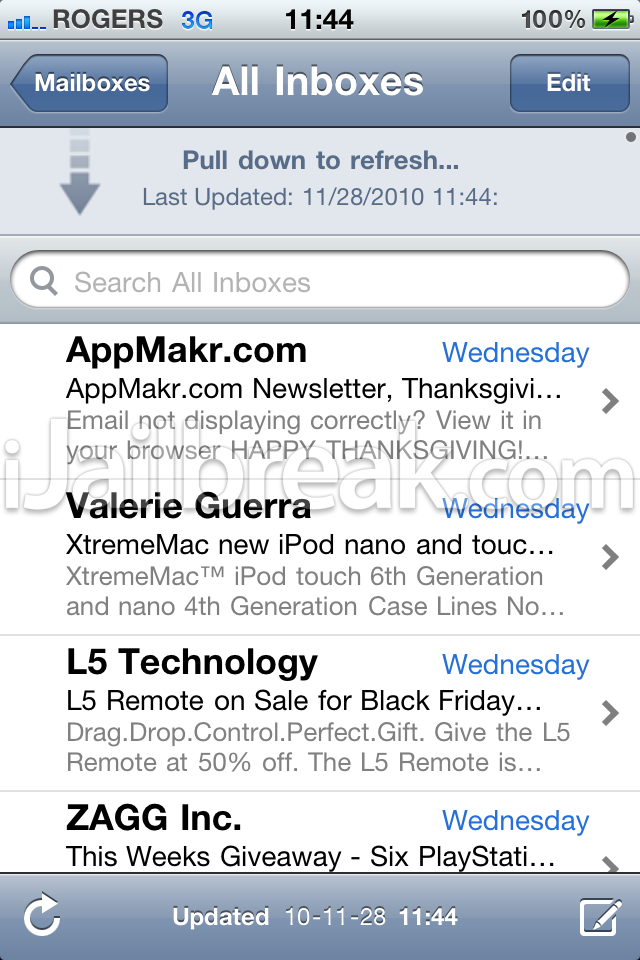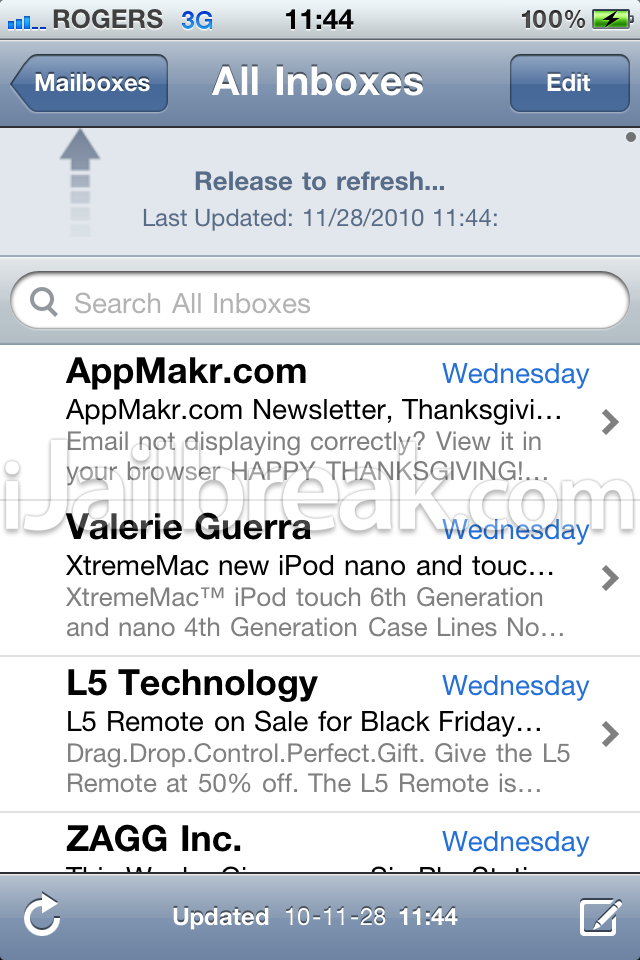 You can download "Pull to Refresh Mail" for free, from Cydia now! It is under the BigBoss repository. Just open Cydia, search "Pull to Refresh Mail", and install.