Nintendo, Nintendo, Nintendo… When will you bring your games to other platforms besides your own?
There are certainly enough people (myself included) who want to relive their childhood through the Nintendo 64 classics. Unfortunately, because of the company's exclusiveness, it can get a little complicated if you want to enjoy these games comfortably on the go—that is, if you only want to carry your phone.
On iOS, users need to jailbreak their gadget to run different gaming consoles, and when it comes to Nintendo 64, there are only two options available, both by the developers from ZodTTD: n64iphone (one that only works on the iPhone 3GS) and n64ios, a Cydia app for the entire Apple mobile line-up (but that is unfortunately waiting for a much needed update to address a bug affecting the emulator controllers).
This is where Google takes over. It is a far more flexible system compared to its fruity counterpart, allowing Android the existence of different types of emulators that do not require rooting or a complicated unblocking process.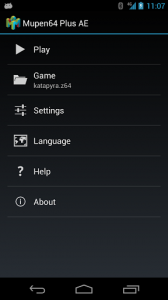 For me, one of the best apps for Nintendo nostalgia trips is Mupen64Plus, an app available on Google´s Play Store that enables users to hold in their two hands (and play!) the 64-bit gaming console.
Mupen64Plus does not include ads, in spite of the fact that the app is free of charge.
It is also important to mention that, due to legal reasons, Mupen64Plus does not include ROMs—you know the file versions of the physical games for the original console (if these are what you were after, there are plenty of them floating around the internet).
Its interfaces include similar controllers to those of the Nintendo 64 console, plus, you get to change the language and gadget to get an enhanced experience.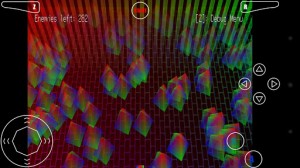 So it's good to know you can have your favourite stereotypical Italian plumber, Link, Donkey Kong, and the whole Nintendo gang in your pocket at all times!
However, it is important to note that Mupen64Plus does have a few flaws: cut sound, occasionally slow graphics and the ability to drain you device's battery life quite quickly. This kills the portability benefits of it slightly as you may find yourself rushing to the nearest electricity socket every hour (unless you're one of those self-disciplined people who games in moderation).
Leaving aside those "insignificant" details (Come on! It's free!), Mupen64Plus is a great option for playing Nintendo 64 on your Android.
Download Mupen64Plus for Android [Play Link]