Alongside the new iPad Air 2 and the iPad mini 3 with Touch ID, Apple also gave the iMac some new power. The 27-inch iMac now features a stunning 5120×2880 resolution Retina 5K display. That's 7 times more pixels than your average full HD television.
The new 27-inch iMac incorporates a new timing controller chip for the display that tells it what to do with those 14.7 million pixels. It also features low-power backlight, Oxide TFT and other wizardry. It's still 5mm thin at the edges and despite the 5k resolution, the new 27-inch iMac is 30 percent more power efficient. There are so many pixels on this screen that you can edit 4K videos with enough room to spare.
It's not just the display though, as Apple has updated the internals as well. The base model 27-inch iMac comes with a 3.5 GHz quad core Intel i5 processor, AMD Radeon R9 M290X, 8GB RAM and a 1 TB Fusion drive. Of course it can be upgraded, but the price will go up as well. The standard version costs $2499 and is available for purchase online.
Not everyone can buy this beast, so Apple has also updated the standard 21.5-inch and the 27-inch iMac.
Apple has also finally updated the Mac Mini. After about 2 years, the tiny yet powerful Mac Mini gets some new hardware. Of course, you will not get the quad core Intel i7 processor, but the latest 4th gen dual core i7 should be enough.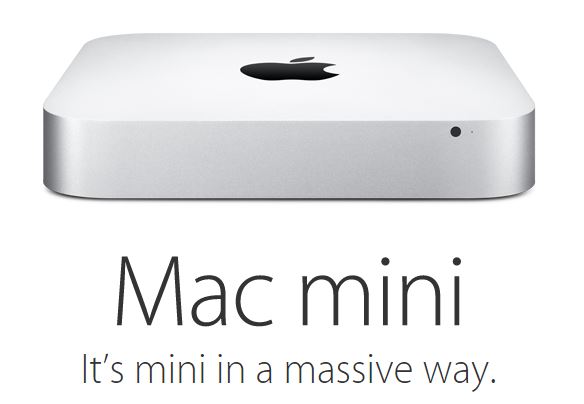 You also get two Thunderbolt 2 ports, Intel Iris or HD Graphics 5000, PCIe based flash storage and faster WiFi. All this for a starting price of $499, which is good enough for a 1.4 GHz i5 processor, Intel HD Graphics 5000, 4GB RAM and 500GB HDD.
The Mac Mini is also available for purchase right away on Apple's online store.
What do you think of the new 27-inch iMac with Retina 5K display? Anyone getting one?