According to Japanese blog MacOtakara, Apple are planning to ship three brand new iPad Pro models in the Spring of 2017 with a 7.9, 9.7 and 12.9 inch model to complete their lineup.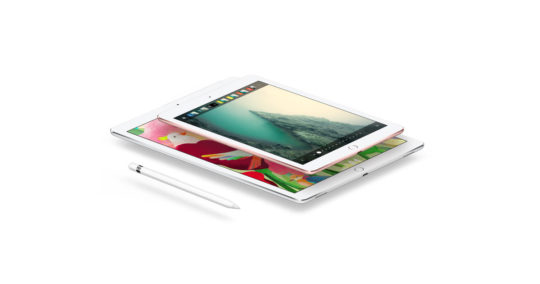 The blog post claimed that 'reliable sources' had told them that the 12.9 inch flagship model would feature Apple's new True Tone display technology, just like the relatively new 9.7 inch model. This includes using very advanced ambient light sensors which automatically adapt the colour and the intensity of the display brightness depending on the surrounding environment.
The re-vamped 12.9 inch model is also claimed to feature the new 9.7 inches 12 megapixel rear iSight camera and the rear True Tone flash, designed to make the lighting much more natural when taking photos in low-light environments.
The new, rumoured 7.9 inch model, which is likely to be the successor of the iPad mini generation, will most liekely include the smart connector featured on the other two Pro devices allowing for keyboard and other accessories to connect to. The reason for this is so Apple could standardise their entire iPad lineup. Is this the start of the end of any non-Pro devices?
Controversially however, these new Pro models will retain their 3.5mm headphone jacks which has just been released from Apple's flagship device, the iPhone 7 and 7 Plus. It is also likely that the new iPad's will gain quad microphones to allow for stereo recording, to improve the current dual system.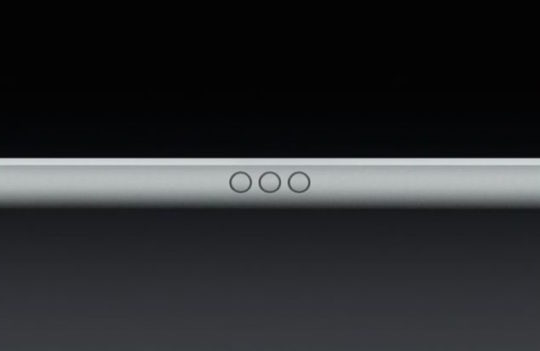 According to KGI Securities Analyst Ming-Chi Kuo however, Apple could just be planning on naming the 2 larger devices as their Pro models with the smaller one to retain some advanced features but be removed from a Pro lineup, however this wouldn't make much sense if they're trying to standardise the lineup.
MacOtakara doesn't have a perfect history with Apple rumours however it has been right on previous occasions, and this is a very believable rumour due to the way that Apple didn't update their iPad lineup this year (so far) and this does follow in the direction that they are heading in anyway.
What do you think? Do you think the new iPad Pro lineup is going to be a hit or is it an unnecessary revamp. What features would you like to see on the next generation of iPads?