The fourth beta of iOS 8.4 is now available for developers and it fixes the very annoying Messages bug. It also includes a redesigned Music app and other bug fixes and improvements.
Recently, a certain Message containing a special string of symbols and Arabic characters caused the iPhone to crash.
The beta comes almost a month after the release of beta 3.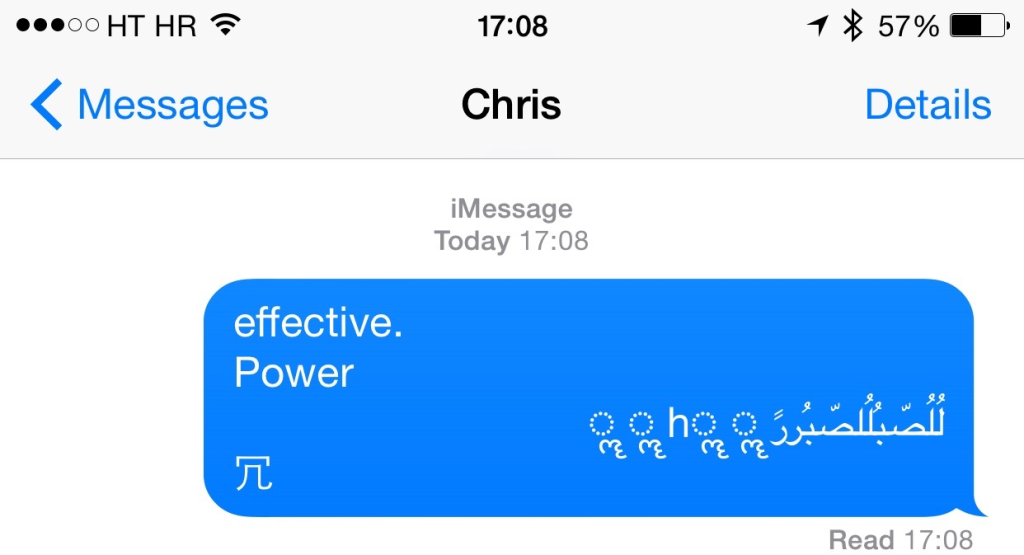 iOS 8.4 beta 4 carries the build number 12H4125a and is currently available as an OTA update for users on iOS 8.4 beta 3. If you haven't installed the previous beta, then you can download the latest beta from the Apple developer center.
During WWDC 2015 keynote, Apple mentioned that the Apple Music service will be available on June 30th. This means that the new iOS 8.4 update will land on the same day as you need iOS 8.4 for Apple Music.
Therefore, Apple will release iOS 8.4 on June 30 and it'll include the Apple Music streaming service.