After wrapping up yesterday's Spring Forward event, Apple released iOS 8.2 the public. Last Friday, a report came out saying that Apple would release iOS 8.2 to the public. The report also had the entire changelog for the new firmware and it turned out to be very accurate.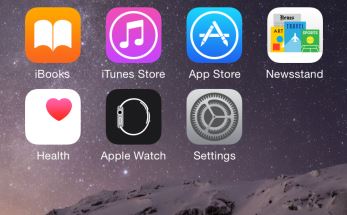 The entire changelog is the same as the one reported last week. Mostly, Apple's latest iOS update brings Watch support and improvements to the Health app.
After installing iOS 8.2, you'll notice the new Apple Watch app, which lets you install apps and configure Settings on your Apple Watch. The Health app has also received number of improvements such as:
Adds the ability to select the unit of measurement for body temperature, weight, height, distance, and blood glucose
Improves stability when dealing with large amounts of data
Includes the ability to add and visualise workout sessions from 3rd-party apps
Addresses an issue that may have prevented users from adding a photo in Medical ID
Fixes units for vitamins and minerals
Fixes an issue where Health data wouldn't refresh after changes data source order
Fixes an issue where some graphics showed no data values
Adds a privacy setting that enables turning off tracking of steps, distance, and flights climbed
The iOS 8.2 update is now available as an OTA update or from iTunes. iOS 8.2 requires iPhone 4s and later, iPod touch (5th generation) and later, iPad 2 and later. The Apple Watch app will only work on iPhone 5 and later.
You can also download iOS 8.2 IPSW for your iPhone, iPad or iPod Touch from our Downloads section.