Apple launched the Watch last year, along with the iPhone 6 and iPhone 6 Plus. However, that wasn't their first attempt at making an Apple branded wrist watch. In early 1995, Apple gave custom made watches as incentives to customers when they upgraded to Mac OS System 7.5.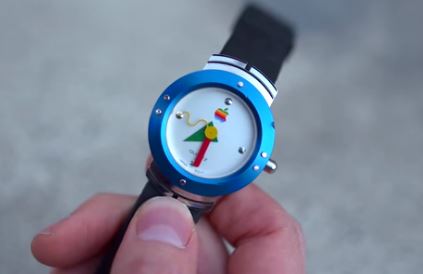 The watch featured a blue anodized aluminium bezel, scratch resistant glass and Japanese Quartz timing. It didn't have any fancy features such as Bluetooth, GPS or even an LCD screen. The only thing that made it an Apple Watch was the colorful Apple logo and embossed Mac OS logo printed on the band. It was just another regular watch.
A YouTuber by the name of Jonathan Morrison got his hands on this original 1995 Apple Watch and made a short video. Check it out below:
Apple's new-gen Watch will launch sometime around March this year, almost 20 years after this one. What do you think of Apple's first watch?