If you have been looking for the new iOS 7 wallpapers for your iPhone or iPod Touch then you will be glad to know that they are now available to download. iOS 7 technically comes with 4 new wallpapers: you have 2 animated wallpapers and then 2 new stills.
The first still is a texture gradient background and the second is a shot of space, similar to one that is already available on the Mac. Both wallpapers look stunning and you can now apply them to your iPhone or iPod Touch running any version of iOS.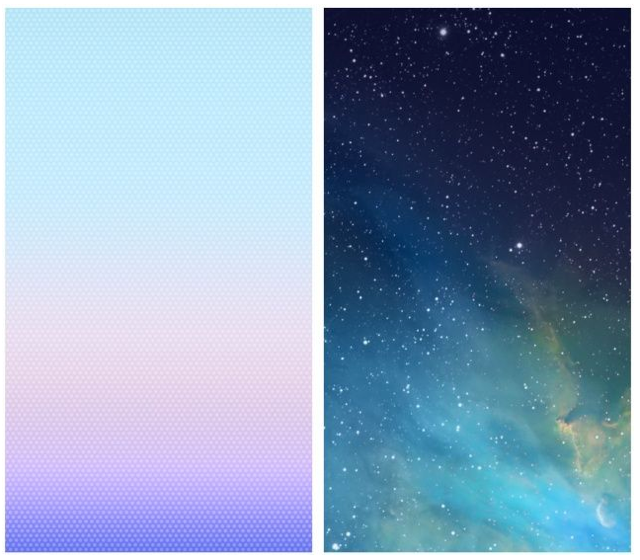 Yesterday we told you guys where to download the Mac OS X 10 Mavericks wallpaper as well. If you have a Mac be sure to download the stunning wallpaper in double Retina resolution.
You can download the first textured gradient iOS 7 wallpaper by clicking here or the second space wallpaper by clicking here. Alternatively you can download a zip file of both wallpapers here. These wallpapers are optimized for the iPhone 5 and 5th-gen iPod touch's 4-inch Retina display.