Apple revealed some new details on the Watch during the Spring Forward special event held at the Yerba Buena Center for the Arts in San Francisco, California. The company spoke about the Watch's battery life, pricing, apps and availability.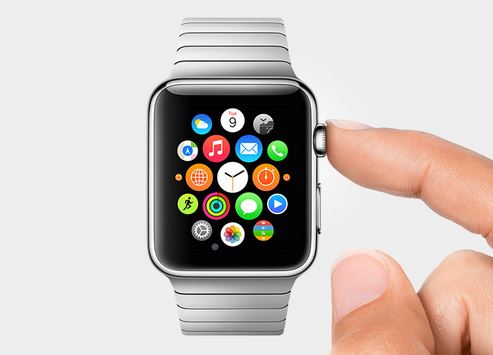 We've all been waiting to find out how Apple has priced the Watch Edition models, since all we knew so far was that the Watch starts at $349.
Turns out, the Watch Sport is the cheapest of all and costs $349, whereas the Watch Edition is the most expensive of all costing $17,000. This is so because the Watch Edition is made of 18-karat Gold.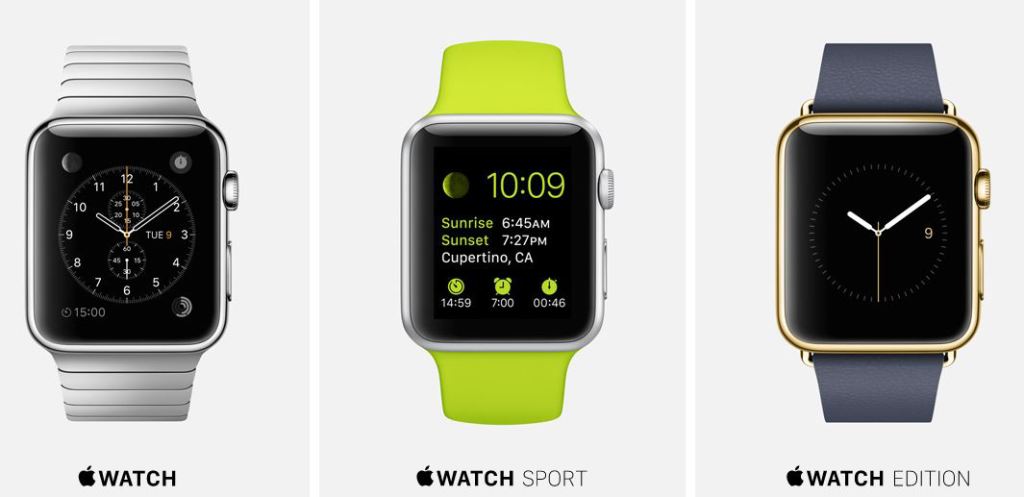 The Watch Edition will be available in select stores only and in limited quantity. Below are the official MSRP's from Apple:
Watch Sport
38mm: $349
42mm: $399
Watch
38mm: $549 – $1049
42mm: $599 – $1099
Watch Edition
38mm: $10,000 with Sport Band; $17,000 with Modern Buckle
42mm: $12,000 with Sport Band; $15,000 with Classic Buckle
Pricing for the bands were also detailed, with the Sports band starting at $49 and Stainless Steel band costing $449.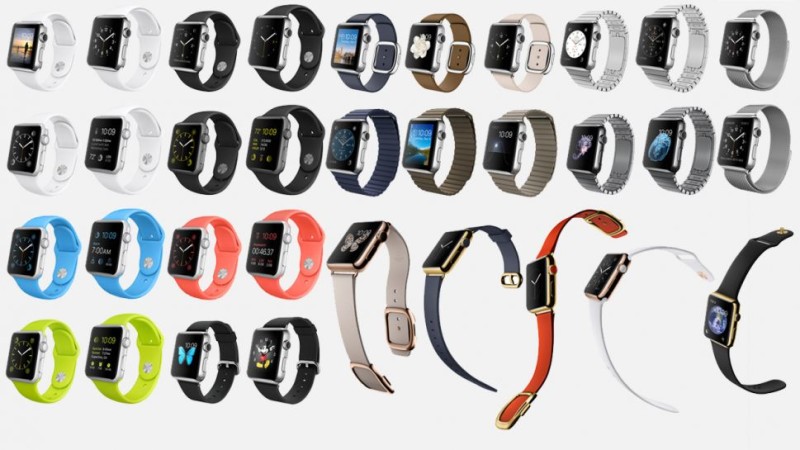 The bands are only available for the Apple Watch and Watch Sport. Here are all the bands that you can buy:
38mm Midnight Blue Modern Buckle – Large – $249.00
38mm Milanese Loop
$149.00
42mm Milanese Loop – $149.00
42mm White Sport Band – $49.00
38mm Link Bracelet – $449.00
38mm White Sport Band – $49.00
42mm Black Leather Loop – Medium – $149.00
42mm Link Bracelet – $449.00
42mm Black Leather Loop – Large – $149.00
38mm Midnight Blue Modern Buckle – Small – $249.00
38mm Black Classic Buckle – $149.00
38mm Soft Pink Modern Buckle – Medium – $249.00
42mm Black Classic Buckle – $149.00
Apple also spoke about the battery life, which has been another feature that everyone has been waiting to know. According to the company, the Watch can last for up to 18 hours on a single charge. Turn on Power Reserve mode and you should be able to view the time on your smartwatch for about 72 hours.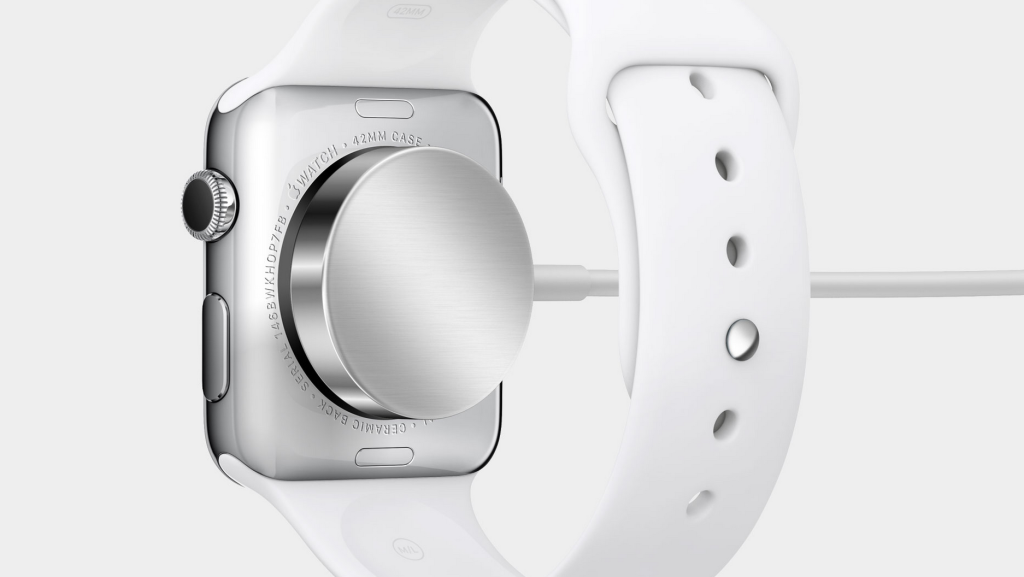 Of course, Apple conducted a very scientific test to have arrived at these results. 18 hours of usage was achieved when the Watch was used to check the time 90 times per day, check 90 notifications, spending 45 minutes in apps and doing a 30-minute workout with music playback from the Watch via Bluetooth.
Apple also mentioned that the Watch will provide up to 3 hours of talk time and 6.5 hours of Audio playback via Bluetooth. The Watch will require 2.5 hours to completely charge and 1.5 hours to charge up to 80 percent. The 42mm Watch will provide longer battery life.
The company also noted that the Watch will only be Water resistant and not waterproof.
Apple Watch is splash and water resistant but not waterproof. You can, for example, wear and use Apple Watch during exercise, in the rain, and while washing your hands, but submerging Apple Watch is not recommended. Apple Watch has a water resistance rating of IPX7 under IEC standard 60529. The leather bands are not water resistant.
So yeah, try not to swim while wearing your Apple Watch. Also, no surfing!
You can speak Hey Siri to invoke Siri on the Apple Watch and ask it to do stuff. To do most things, except show the time, you're going to need an iPhone, specifically an iPhone 5 or later.
Watch the first Apple Watch TV ad below:
The Apple Watch will be available to pre-order starting April 10th and will be available in stores on April 24th. As of now, the launch will not be worldwide, but only ranged to a couple of countries.
Once again, the Watch Sport starts at $349, the Watch starts at $549 and the Watch Edition starts at a whopping $10,000.
Which one are you getting?