When Apple transitioned to talk about the future of the iPad it began with some stats. Such as there has been over 170 million iPads sold and that there is now up to 475,000 iPad apps on the App Store. And Apple made sure to bring across that these are apps that are not stretched out smartphone apps like a lot of competitors are doing.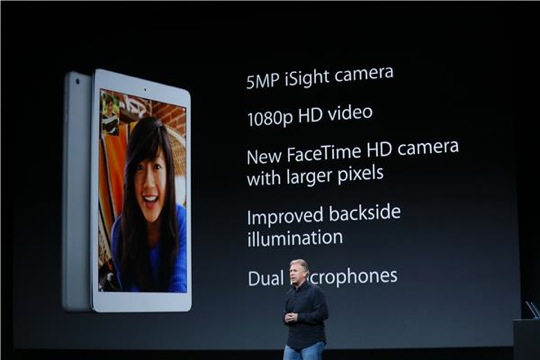 After that it was on to a video showcasing what people are doing with the iPad and then the future of the iPad.
Thinner, lighter and more powerful than ever before… this is the iPad Air. It has a 43% thinner bezel making it more comfortable to hold in your hand. It is only 7.5mm thin and weighs only 1 pound making it the lightest full sized tablet in the world.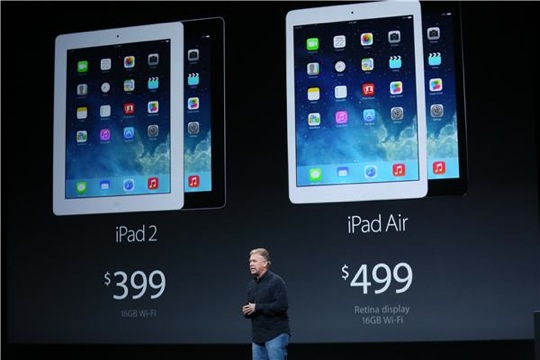 It comes with the A7 chip, which provides up to 8x faster performance overall and 72x faster graphics. There is also MIMO wifi (multiple antennas), a 5MP iSight camera, new HD FaceTime camera and dual microphones. All of this has a 10 hour battery life.
It starts at $499 for the WiFi iPad Air and $629 for the cellular iPad Air, shipping November 1st.