Apple had released an update for the ageing Apple TV last week, bringing it to version 6.0 and adding some new features. Due to a lot of users complaining that the update wasn't working for them, however, Apple pulled it. Now, they've released it again, with fixes and a new build number.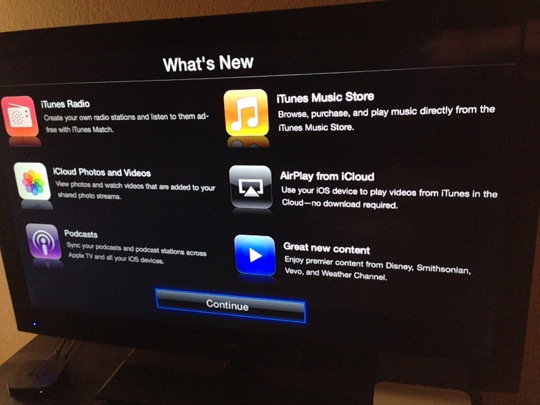 The new build number is 11A502, which is higher than 11A470e that the previous update carried. Apple has apparently fixed the bugs from the previous build, so you can now get the update without any problems.
Apple TV 6.0 brings some new features such as iTunes Radio, iTunes Music Store and AirPlay from iCloud. Despite this update users still complain that some features such as basic internet browsing are still missing from the set-top box.
To get the latest Apple TV update, head over to Settings>General>Update Software.