Apple has released an updated version of the Apple TV firmware; for the Apple TV 2G. This firmware update brings the Apple TV 2G's firmware to version 4.4.1 (9A335a).
At this time not much is known about this Apple TV firmware update besides the fact that it fixes bugs and improves performance using certain functions of your Apple TV.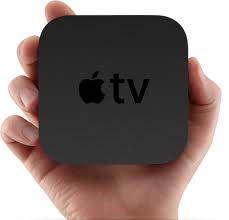 This Apple TV firmware update further improves Apple's last update of the Apple TV 2G firmware (version 4.4.0) which includes a ton of new features such as NHL, WSJ, AirPlay Mirroring, and Photo Stream.
Download Apple TV 4.4.1 (9A335a) firmware
If an official changelog is released for the Apple TV 2G 4.4.1 (9A335a) firmware we will let you know. Until that time please stay tuned…