Earlier this week, an iPhone enthusiast discovered a bug in iOS 7.1 that enabled users to place a folder within a folder. It looks like there are more bugs in iOS 7.1, as the folks at iDeviceHelpus have discovered. This newly found bug/glitch in iOS 7.1 lets a user hide unwanted apps on the homescreen. This could be useful when you want to hide a bunch of stock apps such as Voice Memos, Calender, Notes etc.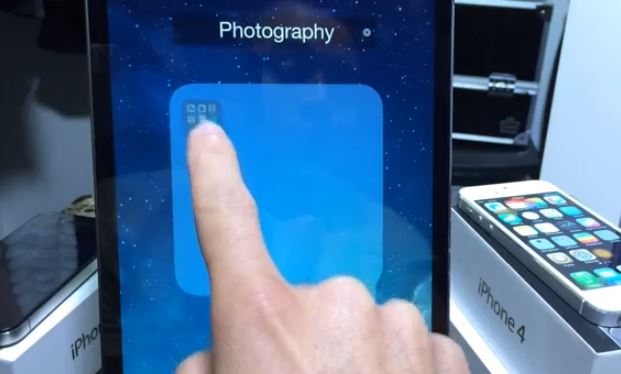 How is this done? Well, firstly, you use the recently discovered bug to hide a folder within a folder. Before you do that, however, make sure your homescreen and dock is filled with the maximum number of apps they can hold. The apps you want to hide should already be inside a folder. Now perform the trick that lets you nest folders, then drag and drop the apps back to the homescreen again. You'll notice that, when you drop the folder on the homescreen, it just disappears. Check out how this trick is done in this video below:
This bug does indeed let you hide apps on your homescreen, but it doesn't actually remove them from you iOS device. If you happen to reboot your iPad, iPhone or iPod Touch after performing this trick, you'll see that the apps are back. You could use this to hide certain apps that you don't want other people to see and then reboot to get them back. Apple will most likely fix all these bugs in a new update, but until then you can hide unwanted apps on your homescreen, without a jailbreak!
Does this trick work for you? Let us know in the comments section.