Thanks to Pod2g and the Chronic Dev Team's exploits, FireCore was able to update Seas0nPass with an untethered jailbreak on the latest firmware (5.0.1, which is Apple TV's equivalent to 5.1.1). The untethered jailbreak only supports the Apple TV 2, but FireCore has promised to make an announcement when support for the Apple TV 3 is available. (The original Apple TV didn't run iOS and can't be "jailbroken" in this sense, but there are other mods available for it.)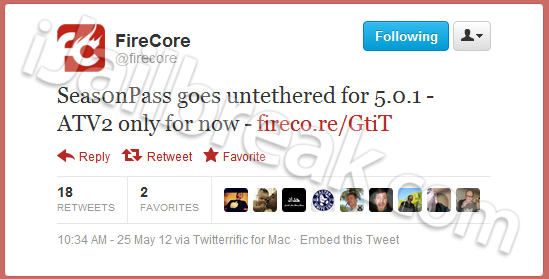 Not all the Apple TV plugins currently support 5.0.1. Supported apps include Couch Surfer, Last.FM, Maintenance, Media Player, Nitro TV, Plex, RSS Feeds, Rowmote, Weather, and XMBC. Unsupported plugins include Overflow and Remote HD. Be aware of what does and does not work in the current update.
If you have a setup where tethering your Apple TV is a pain (such as if you only have a desktop and keep it in another room) then you can download the untethered version of Seas0nPass from the iJailbreak Downloads Section or from the direct links below:
Download Seas0nPass For Mac (10.6 or later)
Download SeasonPass For Windows (XP or later)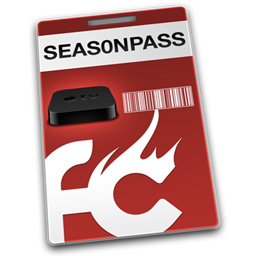 What are your favorite Apple TV plugins? Let us know in the comments section below.