Looks like everyone wants to have a go at making a Cydia alternative jailbreak tweak store. In December last year, we spoke about iMods, a brand new jailbreak store that wants to replace Cydia on your iOS device. There's another one now and it's called Proclivity.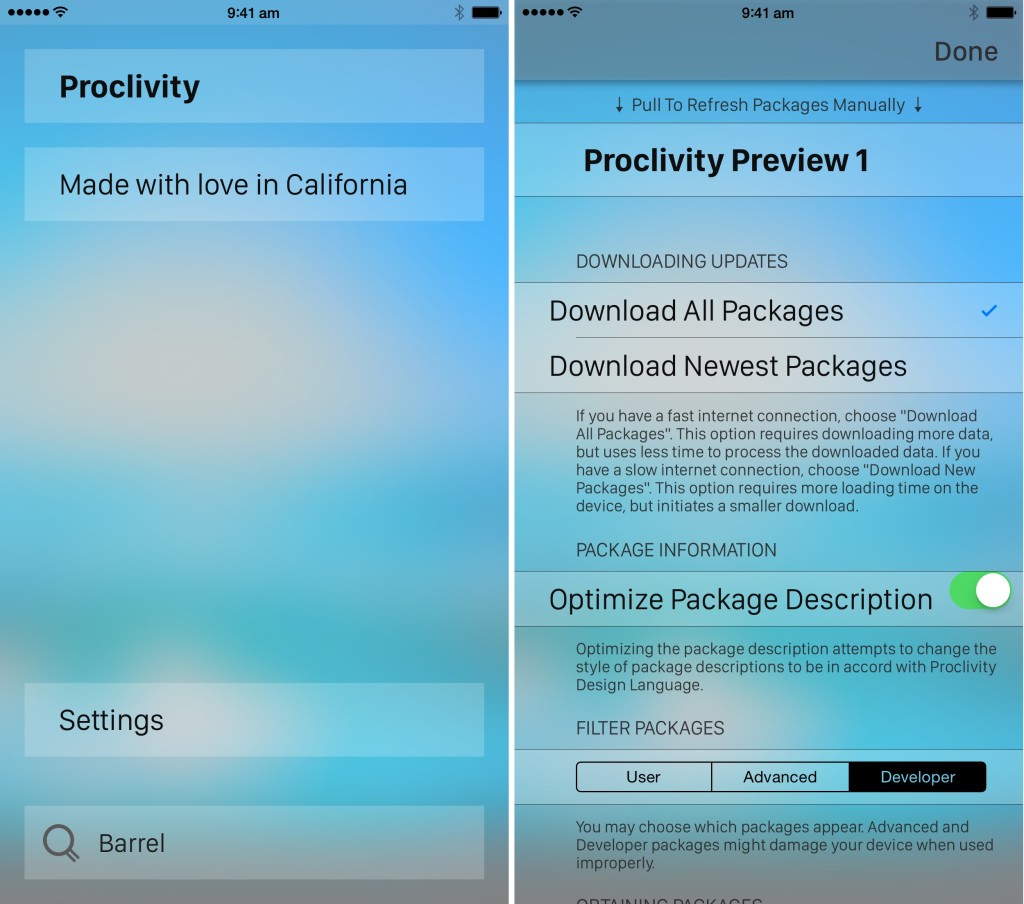 Proclivity is an upcoming jailbreak tweaks store that is like Cydia, but behaves more like the iOS App Store. One of the most attractive features is that it can download and install tweaks in the background, just like the App Store. The developers are calling Proclivity a package management app rather than a full blown tweaks store. This app will basically let you manage all your jailbreak tweaks, update them when new updates arrive and easily uninstall them.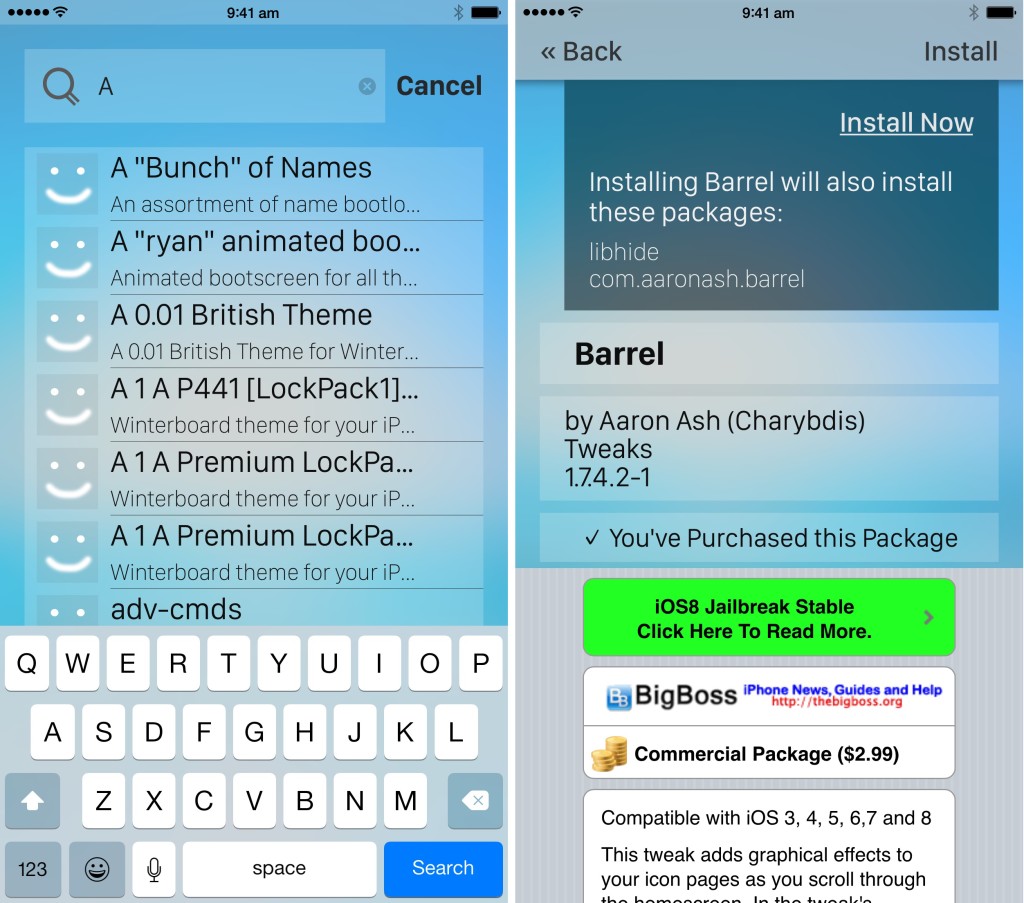 Unlike iMods, this app supports all of Cydia's repositories and can even link your Cydia account to show the packages you're using. This store has an easy to use interface and a design that is very 2015. Blur animations and other UI elements makes it feel right at home on iOS 8. Another feature called Proclivity-Load will allow you to use a tweak without having to restart the SpringBoard. That's nice, isn't it? Watch a demo of the Proclivity app in use:
The app is still in beta, so a lot of the mentioned features will not work as of yet. A full list of what's working can be found on the Proclivity website. You can try out the app right now if you have a jailbroken iPhone 6 or iPhone 6 Plus. The app doesn't work on older devices as of now and requires iOS 8.1 or later. To try out Proclivity, do the following:
Launch Cydia. Go to Sources>Edit>Add and type in the following "http://proclivityapp.com/getpreview/".
Once the repo is installed, search for Proclivity and install it.
After it's installed, tap on Settings and pull down to refresh the list of available packages.
Will you be trying Proclivity? If you do, let us know what you think of it.