The wait is over! A new updated version of the Pangu iOS 8- 8.1 Untethered jailbreak tool was released earlier today. This update will automatically install Cydia after jailbreak, so no need to manually install it. Pangu version 1.1.0 is now available for download.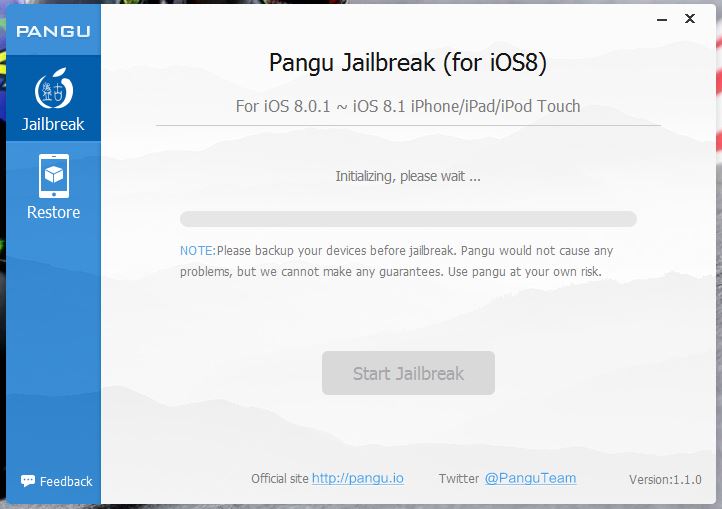 Pangu 1.1.0 is still only available for Windows users though, but you can run it on a Mac using a virtual machine. The jailbreak process is similar to the first Pangu tool, but now you can actually read what's going on as the tool gets English text support. The update also removes the malicious PP Installer altogether and you won't have to uncheck anything before jailbreaking your iOS device.
You will, however, need to enable Airplane Mode, turn off Passcode Lock/TouchID and Find My iPhone/iPod Touch or iPad before hitting the Start Jailbreak button. A full tutorial will be published soon. The team promised that a Mac version is in the works and it will be released soon enough.
Download Pangu 1.1.0 from our downloads page.
Update #1: How To Jailbreak iOS 8 – 8.1 Using Pangu 1.1.0 For Windows