If you are someone who listens to music a lot then it probably disappointed you that Apple left out the ability to scrub songs from the lockscreen music controls. Although there is without a doubt a ton of tweaks that allow you to control music from the lockscreen, LSScrubing is another option that was just released into Cydia.
LSScrubing simply allows you to scrub music right from the lockscreen without having to launch the Music app. It has been implemented in such a way that it looks stock and is sure to please music enthusiasts. One thing to keep in mind with the LSScrubing Cydia tweak is that it is only compatible with the stock music app, so if you tend to listen to music through other applications, this may be a deal breaker.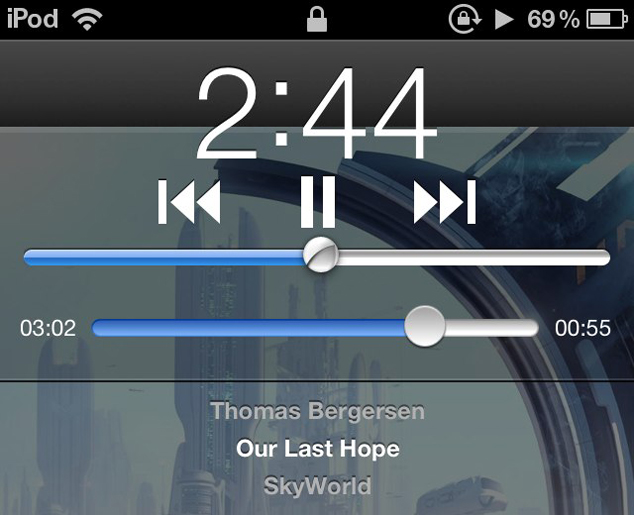 At the time of writing this article LSScrubing is compatible with any firmware version iOS 5 and above and supports the iPhone/iPod Touch, but not the iPad. There is no options to configure with the LSScrubing Cydia tweak and you can find it in the BigBoss repo for a price of $1.99.
This is probably a little steep for such functionality, but at the end of the day if you have been longing for the ability to scrub songs from the lockscreen, it is probably worth it. Let us know what you think of the tweak in the comments section below.