Only moments ago we told you that the FireCore Dev-Team released aTV Flash (Black) 1.4. In the official blog post for this update the FireCore Dev-Team took a few moments to answer some questions that are sure to increasingly come up with the release of the Apple TV 5.0 firmware and the next generation Apple TV that you can see below…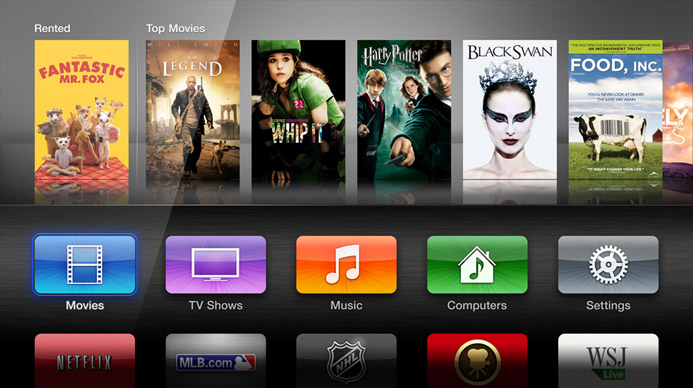 Should I Upgrade To The Apple TV 3G? 
The only real difference between the Apple TV 2G and the new Apple TV 3G is that the Apple TV 3G supports 1080p, whereas the Apple TV 2G only supports 720p. In the future there may be specific Apple TV 3G features that were not widely publicized at Apple's March 2012 keynote, but at this time the only real new feature for the Apple TV 3G is 1080p support. Even the new menu layout that was introduced yesterday is also available for the Apple TV 2G in the 5.0 firmware update. Thus, only update to the Apple TV 3G if you want 1080p support at this time.
Will aTV Flash Be Compatible With The Apple TV 3G And 5.0 Firmware Update? 
The FireCore Dev-Team will be working as hard as they can to bring aTV Flash (Black) support to the Apple TV 3G and the new 5.0 firmware. Unfortunately however, as the menu for the Apple TV has changed in the 5.0 firmware update, it will take some work to get everything functioning correctly again. Additionally, as the Apple TV 3G will most likely feature new hardware, a Jailbreak will need to be released before users can install aTV Flash (Black). All of these road blocks will be worked out eventually however, but the FireCore Dev-Team have not given an ETA at this time. What they have mentioned is that once an updated version is available they will be rolling these changes into a free aTV Flash (black) update, which will result in a universal application that is compatible with both the Apple TV 2G and Apple TV 3G.
I hope the above two paragraphs have answered a lot of your questions regarding the new Apple TV, the 5.0 firmware and aTV Flash (Black). If you still have further questions please feel free to leave them in the comments section.