Yes folks, that's right. Soon, you will be able to dual boot iOS 6 and iOS 7 on your iOS devices. Last week, iOS hacker and jailbreaker Winocm showed us how he was able to triple boot his iPad 2, switching between iOS 5, iOS 6 and iOS 7. Now, he has confirmed that he will be releasing this tool to the public.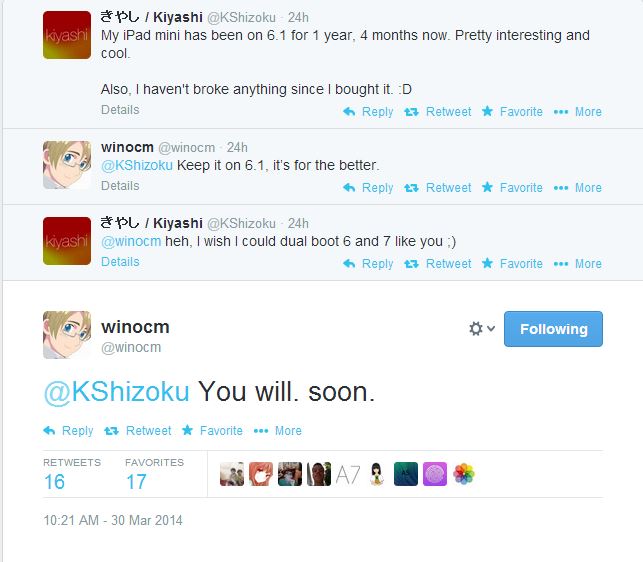 In a conversation on Twitter, Winocm stated that a dual boot solution would be available soon. In the video he uploaded, it was obvious that you'll need to know what you're doing to dual or triple boot different versions of iOS. Winocm also stated that the first revision of the tool will not be user friendly, it may not even have a graphical interface.
He also mentioned that iOS 6 or lower would be required to dual boot, and that it wouldn't work if you're on iOS 7. Winocm had also uploaded a video showing his iPhone 4 jailbroken on iOS 7.1.
Wouldn't it be nice to dual or triple boot between different versions of iOS? This might probably require that your iOS device is jailbroken! What do you think? Let us know in the comments.