The Infini Dev-Team have just released a new version of the Icy installer for Jailbroken iPhone, iPod Touch and iPad's that is compatible with the iOS 5 firmware. In case you have not heard of the Icy installer, it is an alternative to Cydia that is actually 3 times faster than Cydia. The Icy installer was originally developed by the RipDev Team who were a development team that were around since the very first jailbreak. They created many famous apps/installers such as the Icy installer and overall they made a big impact on the jailbreaking community.

Now a question that I am sure is going to be asked when reading this article is why would someone want to use Icy over Cydia? My answer would be it all comes down to your preference. Personally I would never use the Icy installer over Cydia because the Icy installer still needs a lot of work before it will reach the level Cydia is at. If you are looking to try something new, however, I would definitely recommend try out Icy.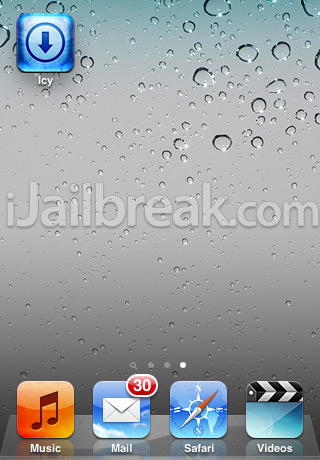 The Icy installer for the iOS 5 firmware can only be installed through Installer (yet another alternative to Cydia). In order to get Icy you will first need to download installer through the following repo:
http://repo.ispazio.net/
Then you will need to add the following repo into installer and download Icy:
http://greek-iPhone.com
I personally did not test out this version of Icy, but if you are going to please share your thoughts about it in the comments section below.
Note: On the iOS 4 firmware? Follow this How To guide for installing Icy on the iOS 4 firmware by clicking here.