NitoTV walked off the stage not too long ago at JailbreakCon 2012 and for those who have not been following along with our liveblog, we want to bring to your attention some updates with the status of the 1080p Apple TV 3 Jailbreak. Unfortunately, just like the iOS 6 and iPhone 5, no Jailbreak was demoed and very little information was actually shared.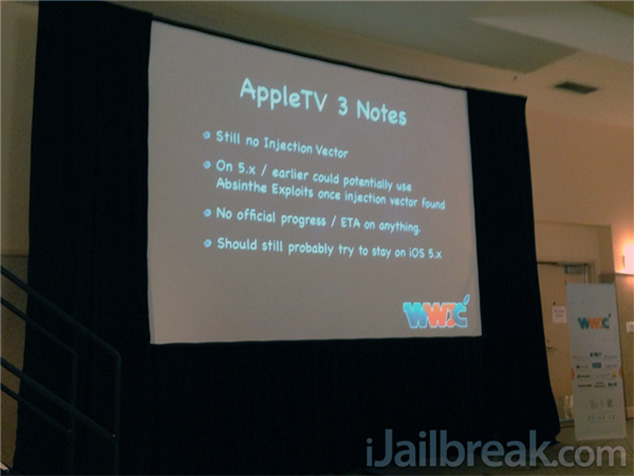 What was shared however, was that there has been some progress made in the form of an injection vector, but it is under wraps right now! NitoTV was not able to share anymore information and he did not mention an ETA.
Something that was mentioned and is worth sharing though is to stay on the iOS 5 firmware for now if you want to Jailbreak your Apple TV 3 in the future. For those that have updated already, I wouldn't worry too much as NitoTV did not really seem too stringent on the idea, but it is better to be safe than miss out on an eventual Jailbreak.