It is no question that Apple is not a big fan of Jailbreaking. In fact, as MuscleNerd pointed out on Twitter, right before the release of Evasi0n on Monday Apple updated their knowledge base article on Jailbreaking to try to stop some users from "hacking" their devices.
It is no question why Apple doesn't like Jailbreaking, it probably increases the amount of support requests they receive, but in some ways it is good for the fruit company because it helps make their devices more secure.
It is important to keep in mind that Apple has had this knowledge base article live for a long time, but they went to the extra effort to add more information as you can see in the quoted area below…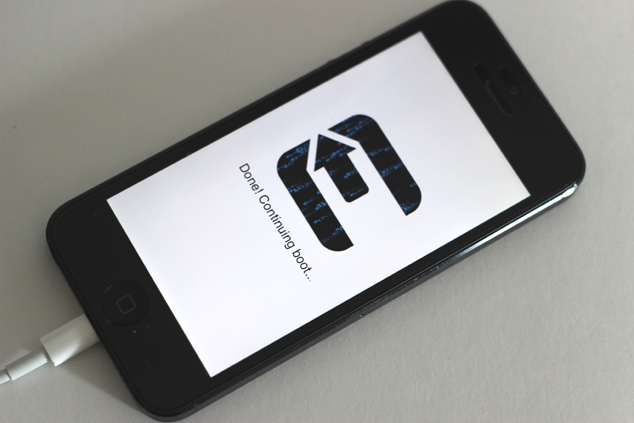 As designed by Apple, iOS and iPhone, iPad, and iPod touch are designed to work together reliably. Unauthorized modifications to iOS ("jailbreaking") can cause numerous issues to the hacked iPhone, iPad or iPod touch. Examples of issues caused by these unauthorized modifications to iOS have included the following:

Instability: Frequent and unexpected crashes of the device, crashes and freezes of built-in apps and third-party apps, and loss of data.

Security vulnerabilities: Security compromises have been introduced by these modifications that could allow hackers to steal personal information, damage the device, attack the wireless network, or introduce malware or viruses.

Shortened battery life: The hacked software has caused an accelerated battery drain that shortens the operation of an iPhone, iPad, or iPod touch on a single battery charge.

Unreliable voice and data: Dropped calls, slow or unreliable data connections, and delayed or inaccurate location data.

Disruption of services: Services such as Visual Voicemail, Weather, and Stocks have been disrupted or no longer work on the device. Additionally, third-party apps that use the Apple Push Notification Service have had difficulty receiving notifications or received notifications that were intended for a different hacked device. Other push-based services such as iCloud and Exchange have experienced problems synchronizing data with their respective servers.

Inability to apply future software updates: Some unauthorized modifications have caused damage to iOS that is not repairable. This can result in the hacked iPhone, iPad, or iPod touch becoming permanently inoperable when a future Apple-supplied iOS update is installed.
A lot of these points actually have some truth behind them and if someone doesn't really know what they are doing with their Jailbroken device they will likely run into a lot of these troubles. All-in-all however, Jailbreaking is much safer and much more stable than it was a few years ago and I see no reason why you shouldn't Jailbreak your device if you are curious. As I am sure you already know, reverting a Jailbreak is as simple as doing a factory reset through iTunes.