With still no changelog released for the iOS 5.0.2 Build 9B830 Apple TV firmware many are wondering if they should update or not. Considering you can still Jailbreak the iOS 5.0.2 Apple TV firmware Untethered, by taking advantage of Pod2G's previous Untethered exploit there is nothing holding you back if you feel compelled to do so. As such, in this how to guide you will learn how to Jailbreak your Apple TV 2G running iOS 5.0.2 Build 9B830 firmware Untethered using the Mac OS X version of Seas0nPass.
Note #1: This is not the new 1080p Apple TV (Apple TV 3G) Jailbreak.
Note #2: If you are on the Windows operating system please click here to follow the Windows version.
Seas0nPass iOS 5.1.1 Untethered Jailbreak
Step 1) – The first thing you are going to need to do is download the latest version of Seas0nPass for Mac OS X from our downloads section or from the direct download link below:
Download Seas0nPass for Mac OS X
Step 2) – Once Seas0nPass has downloaded you may need to extract Seas0nPass if this has not been done automatically (Safari only).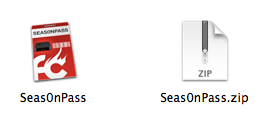 Step 3) – Once Seas0nPass is extracted you will need to double click the Seas0nPass app.
Note: If this is your first time launching Seas0nPass you will need to enable UI scripting.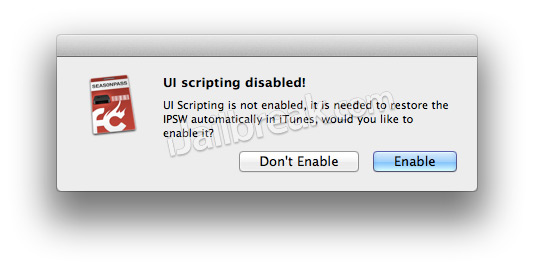 Step 4) – When Seas0nPass has launched you will notice two options presented to you – Create IPSW and Boot Tethered.
You will need to hold down the Option button, click the Create IPSW Button and then select the firmware file your Apple TV is currently running (in this how to guide it should be the 5.0.2 firmware). If you do not have the Apple TV 5.0.2 firmware downloaded you can simply go ahead and click the Create IPSW button and it will be downloaded automatically.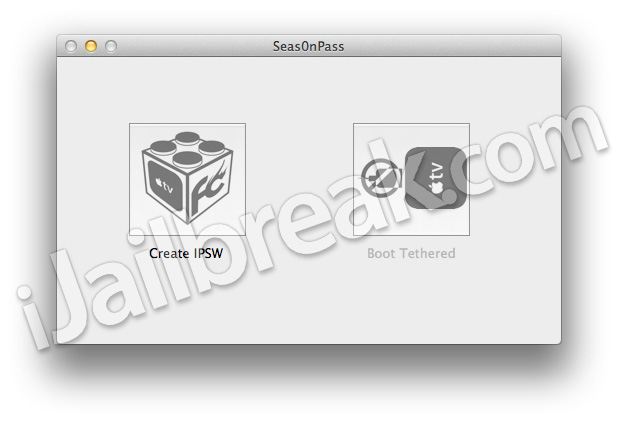 Step 5) – Once you have either selected the 5.0.2 firmware or it finishes downloading Seas0nPass will begin creating your Jailbroken IPSW.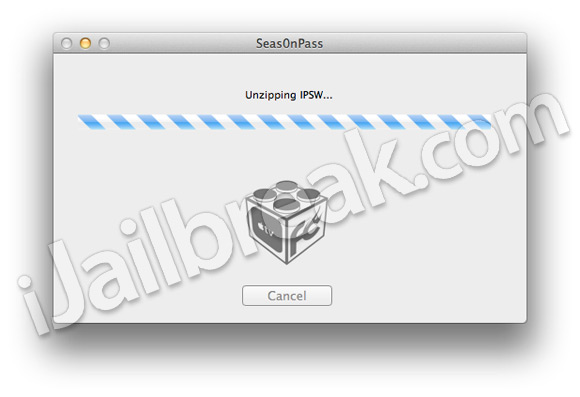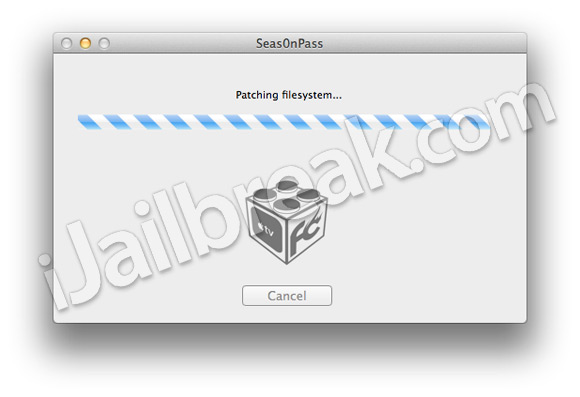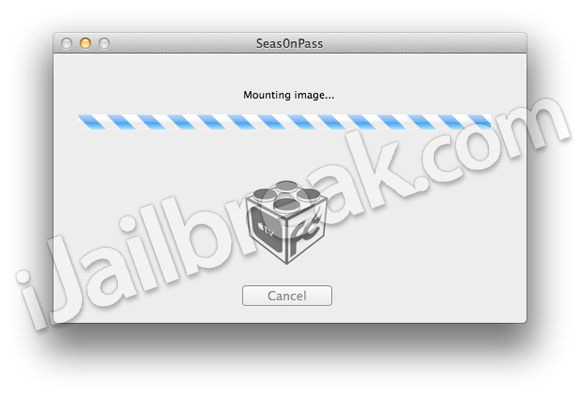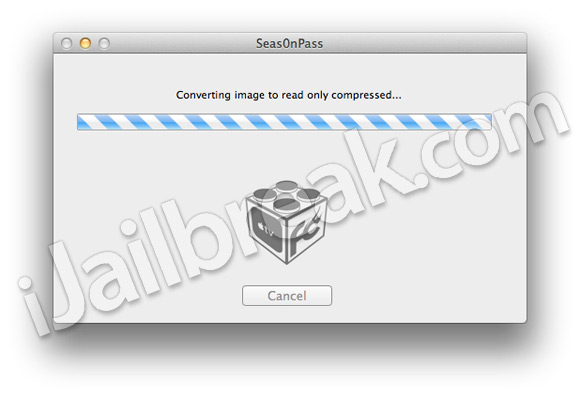 Step 6) – Once SeasonPass has created the custom IPSW you will be prompt to connect your Apple TV 2G into your computer and to put your Apple TV 2G into DFU mode (follow the on-board instructions). Once your Apple TV 2G is in DFU mode Seas0nPass will automatically open iTunes and start the restore process.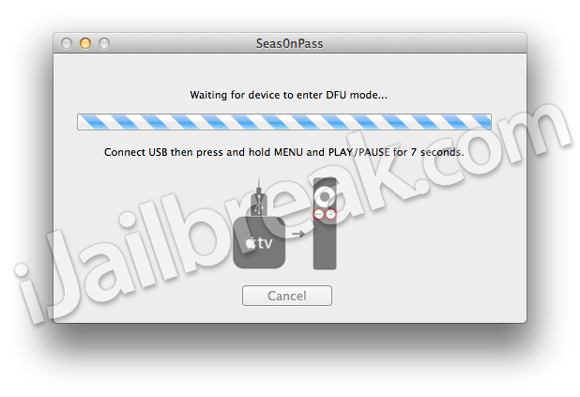 You should now have an Untethered Apple TV 2G Jailbroken on the iOS 5.0.2 firmware. You can tell if the Jailbreak was successful by the temporary red FC logo that appears in place of the Settings icon.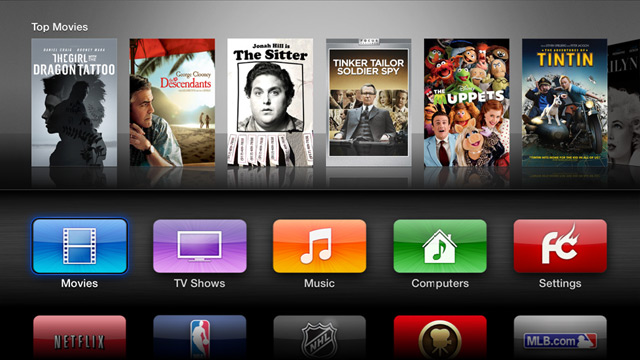 Congratulations on Jailbreaking your Apple TV 2G untethered running the iOS 5.0.2 (iOS 5.1.1 Build 9B830) firmware with Seas0nPass for Mac OS X. Please let us know if you have any questions or concerns in the comments section.