A brand new tweak for the iPhone 5s has just been released called UnlockID. This tweak will allow you to unlock your Mac utilizing TouchID via Bluetooth Low Energy. In order for the tweak to function it is required that you install a component that goes along with the tweak so your iPhone 5s can communicate with your Mac.
Essentially all you have to do to get things in motion is download and install the tweak via the ModMyi repo for $2.99. Once you do this you can venture into the tweak's preferences where you will find a killswitch and a section for changing the authorization code used to communicate with your Mac computer.
In regards to the Mac UnlockID app you can download it here. Essentially it is a little menu bar utility that runs in the background and listens using Bluetooth Low Energy. All you need to do to establish the initial connection is generating a passcode through the utility and enter it on the iPhone through the tweak's preferences panel. It is super simple and only takes a few sections.
Due to the fact this tweak utilizes Bluetooth Low Energy it is only compatible with the following Mac computers:
2011 MacBook Air or later
2012 MacBook Pro or later
2012 iMac or later
2011 Mac Mini or later
2013 Mac Pro
As soon as the connection is established you simply need to lock your mac and hold a valid finger on the Touch ID sensor to unlock your Mac. There is also the ability to login to websites on your Mac utilizing Touch ID, but at the moment the functionality is a little buggy. Regardless it has a lot of potential and the experience should hopefully improve in an upcoming update.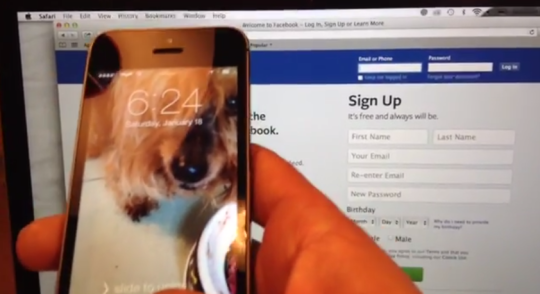 Let us know what you think of UnlockID in the comments section below.