The lockscreen found in iOS 7 is radically different compared to previous firmware generations in the fact that the typical slide-to-unlock button has disappeared and you can unlock by swiping your finger left to right anywhere on the screen.
In case you haven't updated to iOS 7 yet because you haven't wanted to lose your Jailbreak, then you will be glad to know a tweak was just released to bring the iOS 7 slide-to-unlock functionality to devices running iOS 6.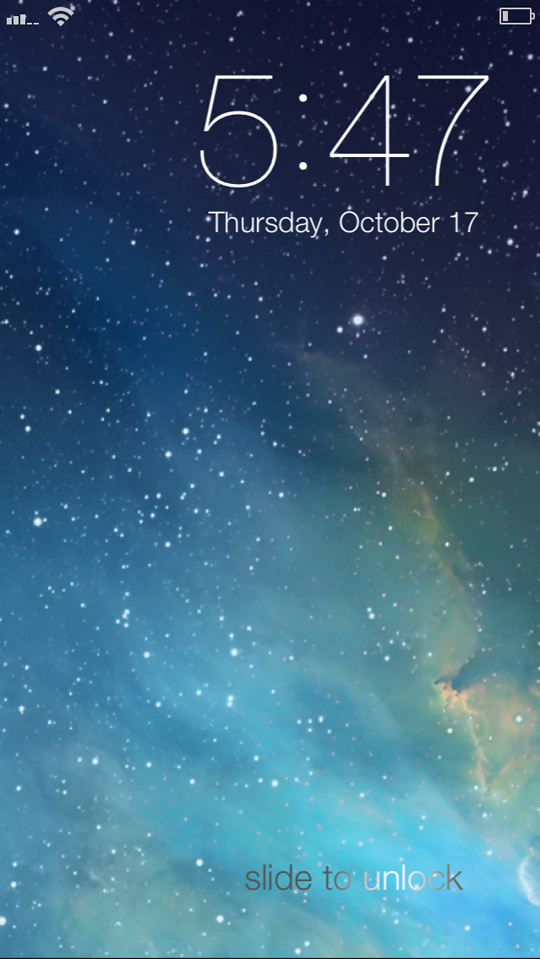 This tweak is called Unlock7 and upon installing the free tweak, you will be able to slide your finger anywhere on the lockscreen to unlock your device. Unfortunately Unlock7 isn't a complete solution to getting the iOS 7 lockscreen on your device though because it lacks the visual portion. Unlock7 only provides the slide anywhere to unlock functionality, if you want it to actually look like the iOS 7 lockscreen then you will be required to install a WinterBoard theme such as iOS 7 Animated Lockscreen.
Besides having to install a WinterBoard theme, however, Unlock7 is a great tweak that I definitely recommend checking out. It is available in the ModMyi repo right now.
Be sure to let us know what you think of the tweak in the comments section below.