Most of the flashlight tweaks available for jailbroken iOS devices place the toggle button next to Slide to Unlock. In iOS 5.1.1, the camera button is always there, so it ain't a good idea to have to flashlight button there as well. This is not the first flashlight tweak, there have been plenty of these, but it's good to have choices right?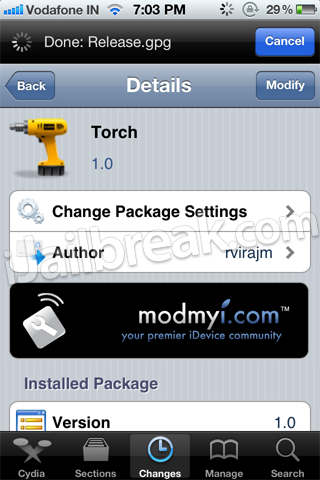 Torch is a simple new flashlight tweak that adds a toggle for the LED flashlight on the iPhone 4 and iPhone 4S, right next to the clock on the lockscreen. There's nothing more to this tweak, since it's only purpose is to provide easy access to the LED during dark times. A flash symbol appears next to the clock once the tweak is installed. You can easily disable it from Settings> Torch, whenever you want.
The Torch Cydia tweak is available for free in the ModMyi repo right now. Tell us what's your favorite flashlight tweak in the comments section.