Do you find the heads up display for volume a little distracting at times? If you find yourself annoyed with the volume or silent mode pop up window when watching videos, playing games, listening to music, or simply using any application, then look no further than a free tweak named StatusHUD 2 developed by Alan Yip.
StatusHUD moves the heads up display for both volume and silent mode to the status bar. This is a great tweak to move the somewhat interfering heads up display away from the center of the screen. Users will notice that the tweak also works in fullscreen applications.
The tweak provides its own preference pane in general Settings where you can enable, disable the tweak, adjust the style, size and dismiss delay. Users can choose from seeing circles or squares when they increase or decrease the volume on their device. There are four dismiss delay speeds, which is the speed in which users see the volume on the status bar change to the original one.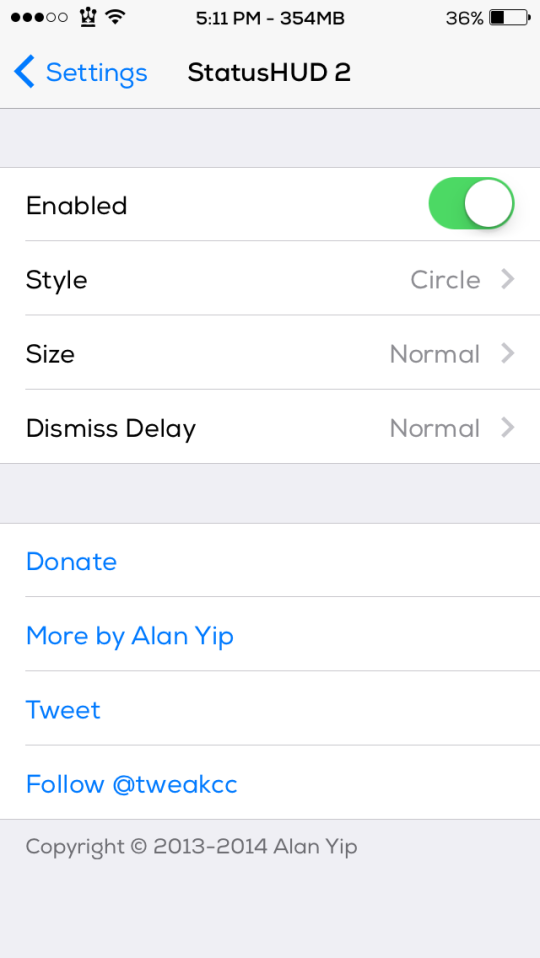 Don't forget StatusHUD 2 is a free tweak which can be found in the BigBoss repository and it's compatible with iOS 7 and 64-bit devices.  Let us know what you think of the tweak in the comments.