Well folks today a new Springboard tweak was released into Cydia called Springboard Enhancer. What does this tweak promise to do? Well make your springboard more powerful, of course. You see with Springboard Enhancer you can have the power to do many things with your springboard. You can for example:
Did Someone Say 5 Icons? You can have 5 icons in each row of the springboard grid and in the dock, 5 icons in each row of the folder grid, and even have 5 icons per page in the app switcher
Now Anything is possible: The springboard grid is unlocked: you can put icons anywhere on the grid and in the folders.
Lets Go Retro: Shut down like a TV! (And Android 2.3.) 5) vibrate on answering calls
Personally after testing out Springboard Enhancer I am a fan of it. First of all I like the ability to have 5 icons per row, but what I enjoy most out of Springboard Enhancer is the ability to place apps wherever I want to (very similar to a computers desktop). I will make one complaint however, I really wish this Cydia tweak had some customizable settings. It would be great to be able to turn off certain settings such as the old TV style shutoff effect.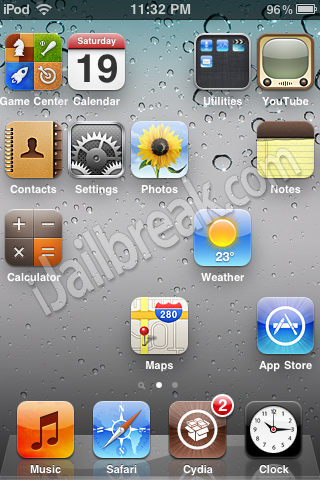 Overall I would say Springboard Enhancer is a tweak for you to check out and make your own decision about whether or not you like it. However I definitely think with a little work, Springboard Enhancer could become a very useful tweak. If you are interested in Springboard Enhancer it is available for FREE through Cydia! Let us know your thoughts on Springboard Enhancer in the comments section below…
Note: There may be incompatibility with Scrollingboard. It must be removed prior to installing this package