One of the reasons you want to buy an iPhone 5s is obviously TouchID, but another underrated feature is the ability to take slow motion video. This functionality works by shooting 720p video at a high frame rate of 120fps vs the regular frame rate of 30fps. This means the video can be slowed down to quarter of the speed and still appear normal to the human eye.
Thanks to a brand new Jailbreak tweak called Slo-mo Mod though you are now able to shoot slow-motion video on older devices. The tweak supports devices that can record videos at 60 frames per second. This means if you have an: iPhone 5, iPhone 5c, iPad Air or Retina iPad mini the tweak is compatible.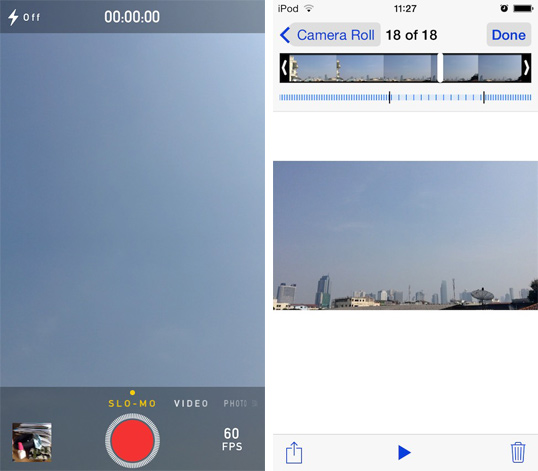 Unfortunately devices like the iPhone 4s, iPhone 4, iPad 4, iPad 3, original iPad mini, iPod touch 4g and iPod touch 5g are not supported as they record videos only at 30 frames per second. This isn't stopping the developer from trying to figure out a way to support these devices though.
Once you install the tweak it will enable Slo-mo mode in the Camera app, and it also allows you to select the portion that you want to play in slow-motion. If you have an iPhone 5s and install the tweak it allows you to set the frame rate yourself, so you can tweak the settings if you want to increase the frame rate of the slow motion video (Settings > Slo-mo Mod). It is worth keeping in mind though that setting a frame rate not compatible with your device will cause the camera app to crash.
If you are interested in Slo-mo Mod you can find the tweak on the BigBoss repo for free.