Looking for a visual enhancement and additional functionality to add to your iOS 7 multitasking switcher? Sicarious is a free tweak available in the ModMyi repo, developed by Dany Lisiansky who has also created tweaks like AttacherPro (which will be updated soon for iOS 7) as well as CCControls which was just released in Cydia today.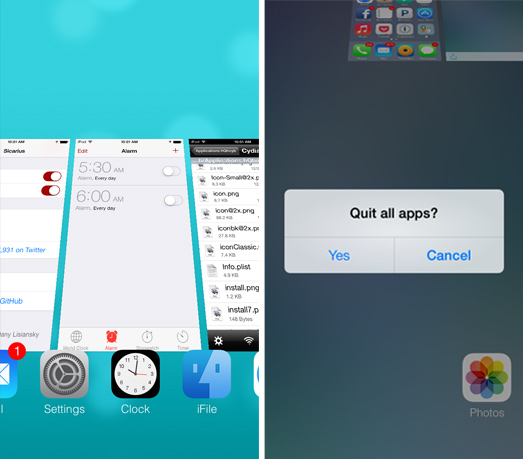 Sicarious adds a nice 3D animation and other features to the app switcher including closing all your apps at once and the ability to re-spring your device. When users swipe up on the home screen in the multitasking switcher the first time, this will quit all their apps if they have any applications open and the second time will re-spring their device (unless they select the option for the tweak to ask them before hand). Users will also notice they can swipe more than one application up to quit them and see the 3D effect take place.
The tweak adds a preference pane to the Settings app where the user can enable or disable the 3D view, excluded certain apps from the quit all function and others like, "ask before quiting" in the quit all option and restart SpringBoard option.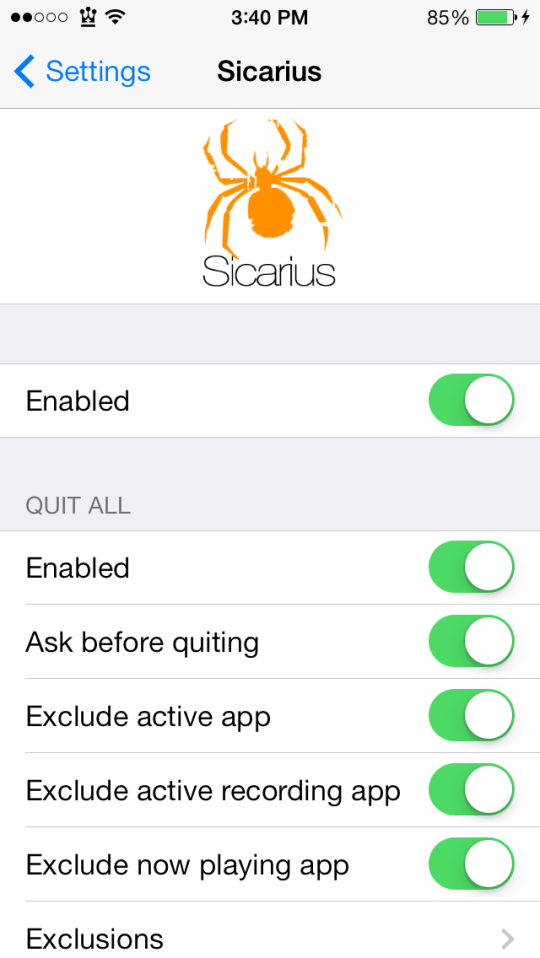 I personally think it's a nice little tweak that provides additional functionality, is easy to use and is something you will be able to show your friends what they can install when they jailbreak their Apple devices. Lets us know what you think of the Sicarious tweak in the comment section.