While it's possible to manually edit MobileSafari's list of search engines through SSH or iFile, the process isn't as simple as installing a tweak from Cydia. You have to want to spend the time to go through a plist file. When you try out new tweaks often and find that some of them revert your modified search setting to its original state, you may come to the conclusion that manually editing the search strings can be a pain.
One alternative to the manually edit method is to install a tweak to change the plist file for you. Cicero was the old go-to Cydia tweak for switching between additional search engines. It could install any OpenSearch compliant website. Unfortunately it has not been updated since its release in 2010 and can not be purchased on devices running iOS 5.x.

SearchEnable is a simpler alternative. It currently only adds support for Ask, Blekko, Volunia, Evi, and Wolfram Alpha in addition to Baidu, Sogou, and Yandex. Unfortunately there's no support for other engines, such as DuckDuckGo.
SearchEnable is unusual for a Cydia tweak in that it neither creates a new SpringBoard icon nor a new diectory in Settings. SearchEnable adds a blurb to Safari's Settings, and simply adds the other search engines to the list. Search engines installed through SearchEnable work as anticipated, even changing the gray text in the search bar to reflect which search engine is active.
While you might consider SearchEnable to be the poor man's substitute for Cicero, it is a working expansion of Safari's limited search capabilities, while Cicero currently isn't. Additionally, SearchEnable is available for free in the ModMyi repository, while Cicero was a paid tweak. Just keep in mind that Search Enabler does not work with alternative browsers, such as Chrome.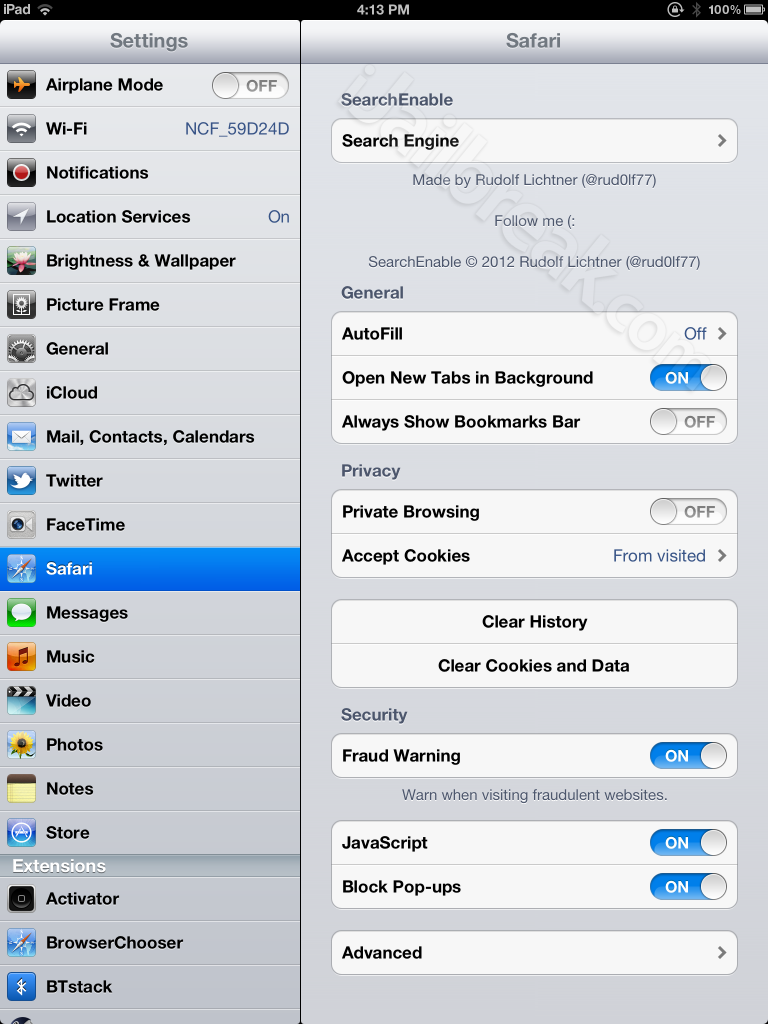 What's your favorite alternative search engine? Share your thoughts in the comments section below.