Throughout MyGreatFest many notable speakers took the stage. I think the most anticipated speaker, however (and I am sure you will agree), was none other than Saurik – The Creator of Cydia. During Saurik's speech many questions were answered about Jailbreaking, the history of Cydia as well as questions about Saurik's everyday life. While nothing ground breaking like discovering 5 userland exploits was talked about during Saurik's time on stage we did get answers to many questions.
Below is a summery of what was talked about in Saurik's speech:
Question: Have you (Saurik) ever been contacted by Apple?

Answer: No, Apple has never contacted me. I think the company simple wishes to pretend I do not exist.

Question: How many iDevices are Jailbroken?

Answer: Roughly around 6 – 12 % of iDevices are Jailbroken. When Apple releases a new version of the iOS, the percentage drops to six, but it can climb as high as 12 percent.

Question: Is Cydia the place for rejected apps?

Answer: Yes and No. Cydia welcomes applications Apple might have rejected from the iOS App Store.

 Question: What happened to Cydia for OS X?

Answer: There were still many bugs to work out with a Mac OS version of Cydia. Once these have been squashed, Cydia for Mac might just be released.
Besides answering a ton of questions during his speech Saurik talked about the build-up to the release of Cydia. It was a long, complicated process, and the application we now know and love took years to develop. If you Jailbreak your iPhone or iPod Touch back when Jailbreaking was initially invented you will realize just how far Jailbreaking and Cydia has progressed. Saurik also mention how the creation of Cydia was a collaborative process reminding us of the people, like Youssef Francis, who have had a major input in the development of Cydia.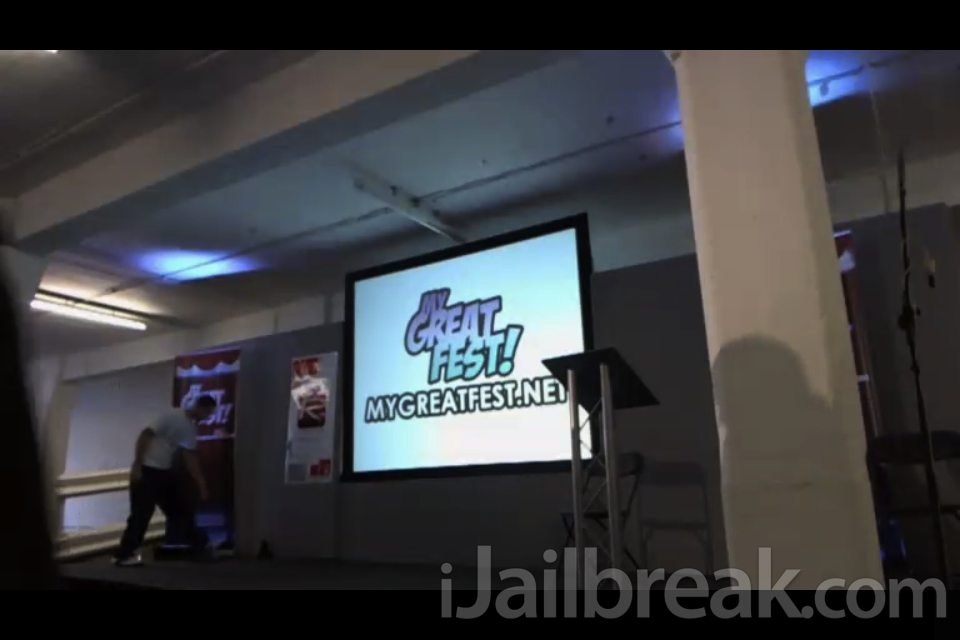 MyGreatFest ended up being a great event that I think really strengthened the Jailbreaking community. For everyone that could not make it to MyGreatFest this year (as it took place in the UK), you will be glad to know next year there may end up being a MyGreatFest in the United States.