Jay Freeman, otherwise known by his alias Saurik, took the stage at JailbreakCon 2012 (WWJC) today and instead of simply repeating a similar style of speech to the one he gave last year at MyGreatFest (the predecessor to JailbreakCon) he decided to go a radically different direction. Saurik ended up largely trying to explain why cellular data plans cost so much, and one possible solution. If you didn't catch Saurik's speech then you will need to wait for a video of it to surface online as it is without a doubt worth watching.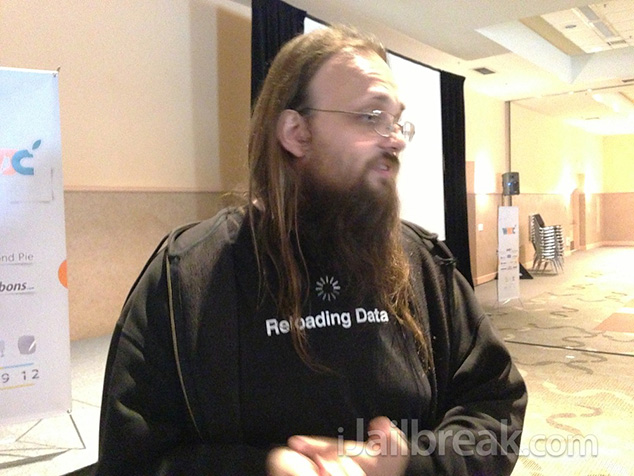 Saurik couldn't ignore talking about Jailbreaking or Cydia completely however, and during his Q&A session he shared some interesting statistics. It is currently estimated that Saurik pays developers anywhere from 6 to 10 million dollars a year from Cydia Store sales, and an average of 1.5 million users open Cydia per day.
Unfortunately there was no accurate numbers given on the current number of Jailbroken iOS devices, as Saurik mentioned it was hard to measure. Part of the reason why it is hard to measure is because of the cycle of Jailbreaking. For those of you who are new to the Jailbreaking scene this is the period in which Apple releases a new firmware generation that is widely adopted without an untethered Jailbreak. This causes a rift in the previously high number of Jailbroken iOS devices, but like any cycle the repetition results in an eventual surge once again.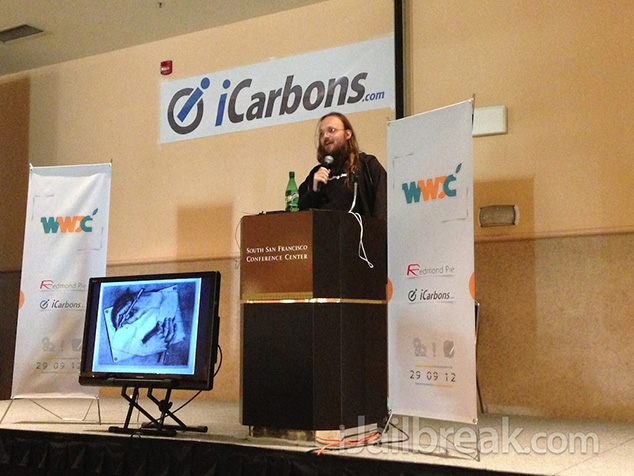 The most accurate number of Jailbroken iOS devices was given from an app analytics firm by the name of Flurry back in 2010, which estimated about 12% of all of Apple's devices were Jailbroken. Saurik has stated that due to the cycle of Jailbreaking this number ranges from 6% to 12%, and he believes the numbers have not shrunk to this day, but have not grown either.
One last area that Saurik touched on before the end of his presentation was piracy. He mentioned that while he is against piracy, he is not the advocate of doing anything extraordinary to prevent it. This is because if he did try to prevent it through a patch, someone would just come along and find a way around it, creating a cat and mouse game. Another reason he does not want to go out of his way to prevent it is because he considers Cydia a type of web browser that acts as a portal to content, and restricting access would be agreeing to SOPA/PIPA.
All-in-all Saurik's speech was enlightening and some of the stats he shared, such as how much he pays developers each year was good to hear.