There are not a lot of iOS Camera tweaks. Recently, a tweak called Kamera was released that added shortcuts to the Notification Center.
Here's another tweak, that is an even faster shortcut to taking pictures via the Camera app. You don't even have to open the app to take a picture. This tweak, known asQuickShoot, can come in very handy when you want to take pictures without opening the Camera app or without letting anyone know.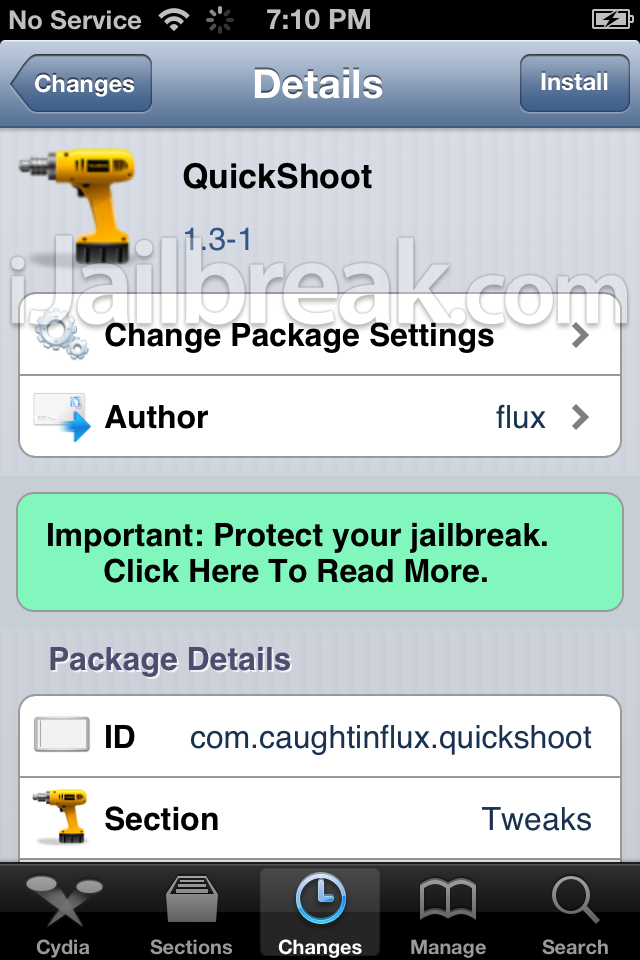 Using the QuickShoot tweak, you can take instant photos by just double-tapping on the Camera app icon or the shortcut icon on the Lockscreen. The Lockscreen camera functionality still remains, so you can still slide up to open the Camera app and take photos. However, if you don't have time to even unlock your phone and want to take an instant photo of something, this will come in very handy. Sometimes, you can't afford to not capture a moment, even if it turns out to be blurry.

After installing this tweak, you can head over to the Settings menu to adjust certain options. For example, you can choose if you want Flash or if you want to use the Rear/Front camera. You can even turn on HDR on the iPhone 4 and above, which will disable Flash. It's better to turn off Flash if you want to take a quick photo or you could lose precious seconds.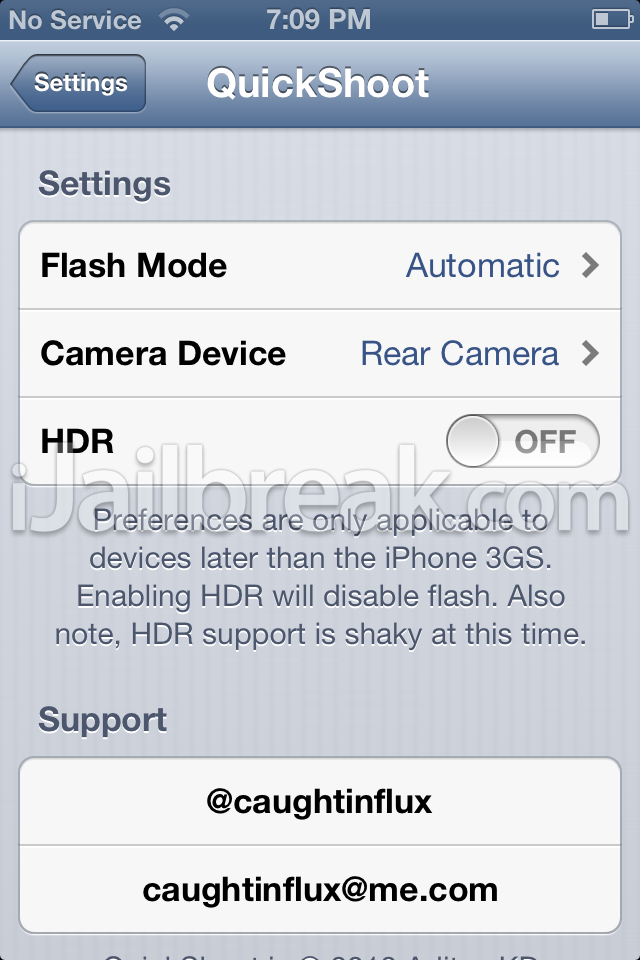 Another thing to remember is that you will not see the viewfinder and cannot focus manually. The camera will auto-focus, so you can expect mostly non-blurry shots, unless you're running or jumping from a building.
QuickShoot is a free Cydia tweak and is available in the BigBoss repo.