Pull To Disable Alarms is a handy Cydia tweak that was released today that allows you to disable all of your active alarm clocks in the Clock app by simply swiping down. Although this isn't really ideal for those of you with just 1 alarm, if you have multiple alarms Pull To Disable Alarm's swipe gesture is actually quite convenient.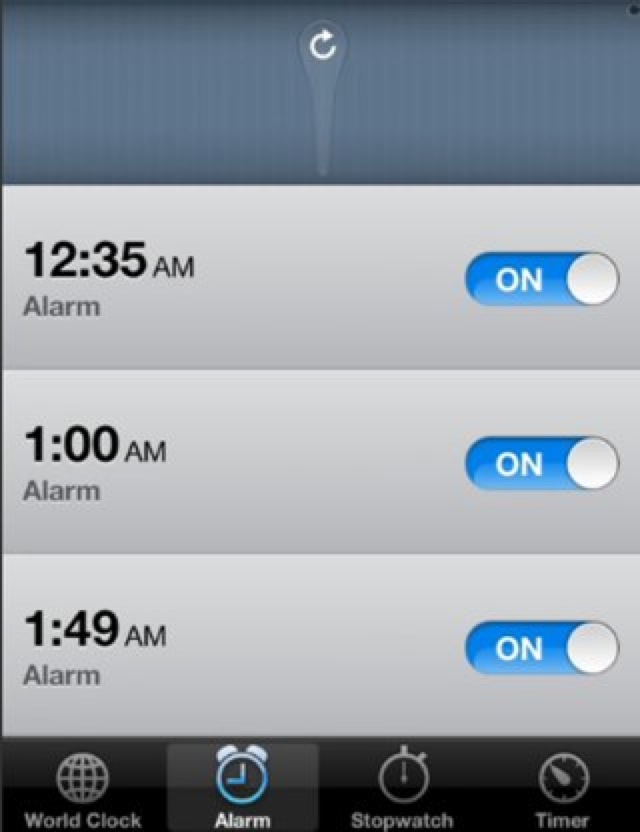 I have tested the tweak out and can confirm it is indeed working as advertised. Simply pull the alarm list in the Clock app and all of your active alarms will be turned off. I think it would of been a good idea to make it so if you pulled down when all the alarms were disable they would be re-enabled, but maybe this will come in a future update.
If you are interested in Pull To Disable Alarms you can find it in the BigBoss repo for fee. Be sure to let us know what you think of the tweak in the comments section below.