The Prime Cydia tweak was released recently to allow you to better understand your call history. If you have ever ventured into the Recents tab in the stock iOS Phone app then you probably found it a little bit confusing. In its current state it is hard to differentiate outgoing calls and incoming calls.
Apple made missed calls easy to recognize by making them red, but as for outgoing calls and incoming calls they are the exact same color. This is where the Prime Cydia tweak comes in.
Prime very simply makes the outgoing calls label a green colour and the incoming calls label a blue colour. After installing the tweak you will never want to browse the Recents tab in the Phone app without it and you will wonder why Apple didn't implement something like this stock.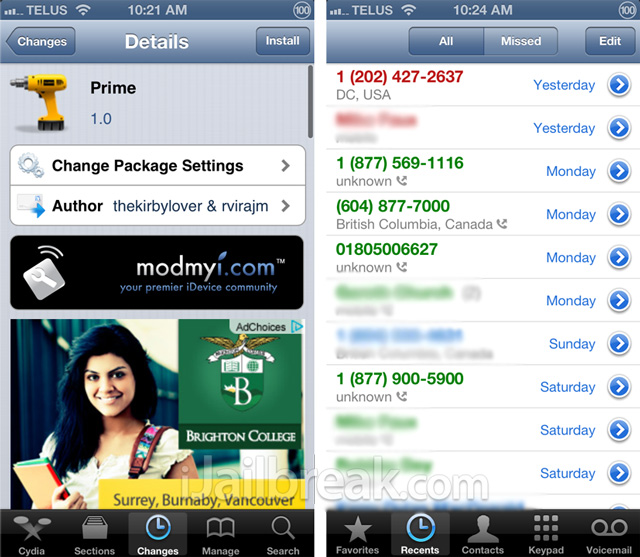 Prime indeed has a Settings panel in the Settings app and inside you can select a custom date colour for the date label. I think it ends up looking to colourful when you enable this option, but I am sure there will be some people who appreciate it. Other than that Prime is an install and start using kind of tweak. There is no additional settings.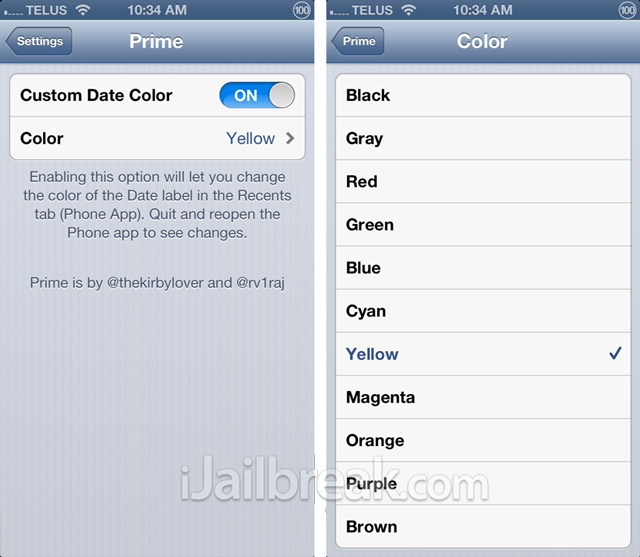 You can find Prime in the ModMyi repo for free. Let us know what you think of the tweak in the comments section below.