It isn't very often that a free Cydia tweak is released that is actually worth installing on your iPhone, iPod Touch or iPad, but today is different.
Over the weekend a Cydia tweak by the name of Pluck was released that places a simple music icon on your lockscreen, when you bring up the music controls, that upon being tapped allows you to access your music library. When you find a song that you wish to start playing you will be returned to your lockscreen.
Pluck stops you from having to unlock your iPhone, iPod Touch or iPad, go into the Music app, choose the song you want to start playing and then press the sleep button. Instead you can just double tap the home button, tap on the Pluck icon, select your song and you are good to go!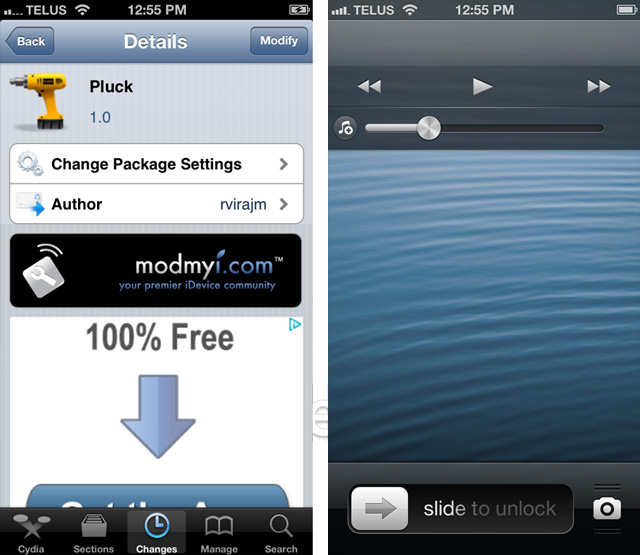 Although there is a lot of Cydia tweaks out there that allow you to access the Music app from the lockscreen, most of them are premium and as such Pluck is great for those that don't want to spend the money on a premium tweak.
If you are interested in Pluck you can find it on the ModMyi repo for free. Check out our video walkthrough of the tweak below and let us know your thoughts in the comments section.